Explore Utah from the water during an exhilarating kayaking trip! Utah boasts some of the most beautiful places for kayaking. With five national parks, Utah offers a number of superb kayaking destinations, including scenic lakes and sparkling rivers. 
Whether you want the exciting challenge of whitewater rapids or simply prefer calm, flat waters, you can bet on Utah to provide some of the best kayaking spots in the U.S.   
Our Utah Kayaking Guide highlights the state's best kayaking spots so you can decide where to go paddling the next time you visit the Beehive State.
Utah Lake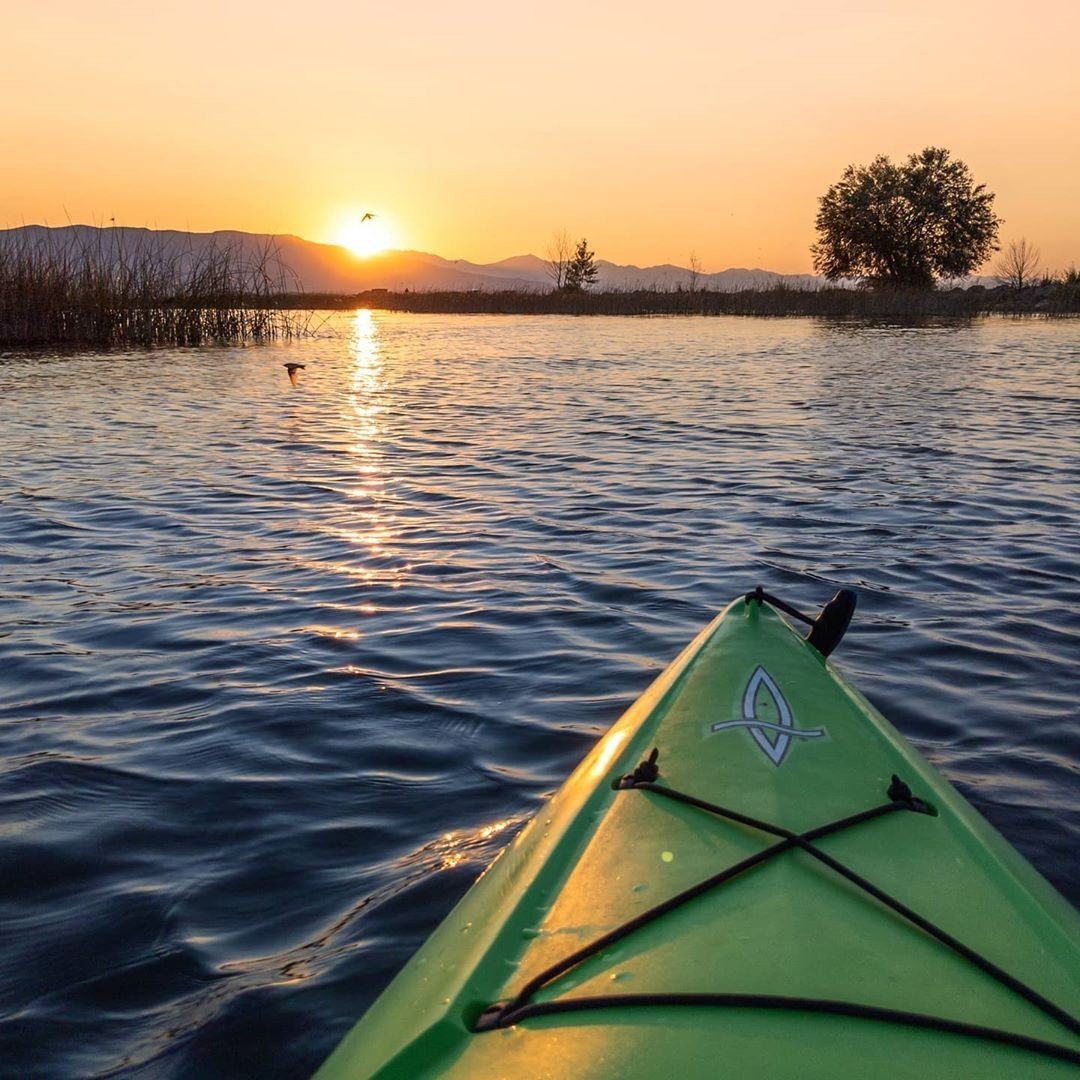 Located west of Provo, Utah Lake represents one of the most popular kayaking spots in the state. It provides multiple launch points and its serene, shallow waters make it suitable for paddling novices. The lake also caters to visitors who enjoy other leisure activities, like swimming and angling.
Paddling around Utah Lake offers kayakers a magnificent view of the Wasatch Mountains. Paddle along the State Park Shoreline and head north to take out near the popular Vineyard Beach. As the largest freshwater lake in the state, Utah Lake presents an opportunity for hours of kayaking fun.   
Bear Lake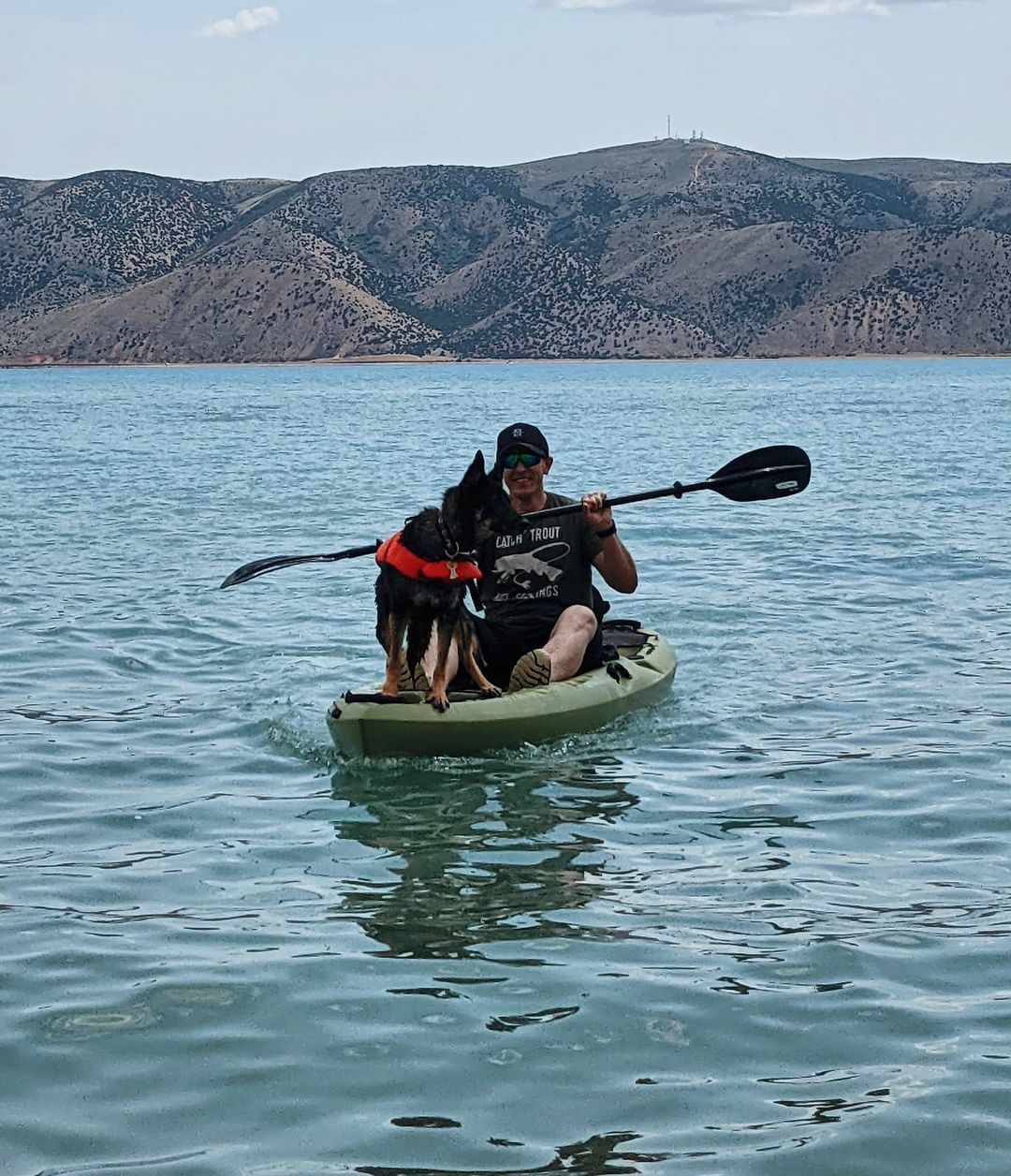 Referred to as the 'Caribbean of the Rockies' due to its turquoise water, Bear Lake lies in northeast Utah and represents an ideal place for Utah kayaking. The southern half of the lake sits within Utah and the northern half in Idaho. To reach Bear Lake, take an easy, 53-minute drive northeast from Logan along US 89. 
Novice and experienced paddlers can make the best of this idyllic kayaking spot by slowly exploring the shoreline. The lake's calm waters provide a peaceful paddling experience for families and couples. You can find countless ideal put-in and take-out spots along the edge of the lake.
Green River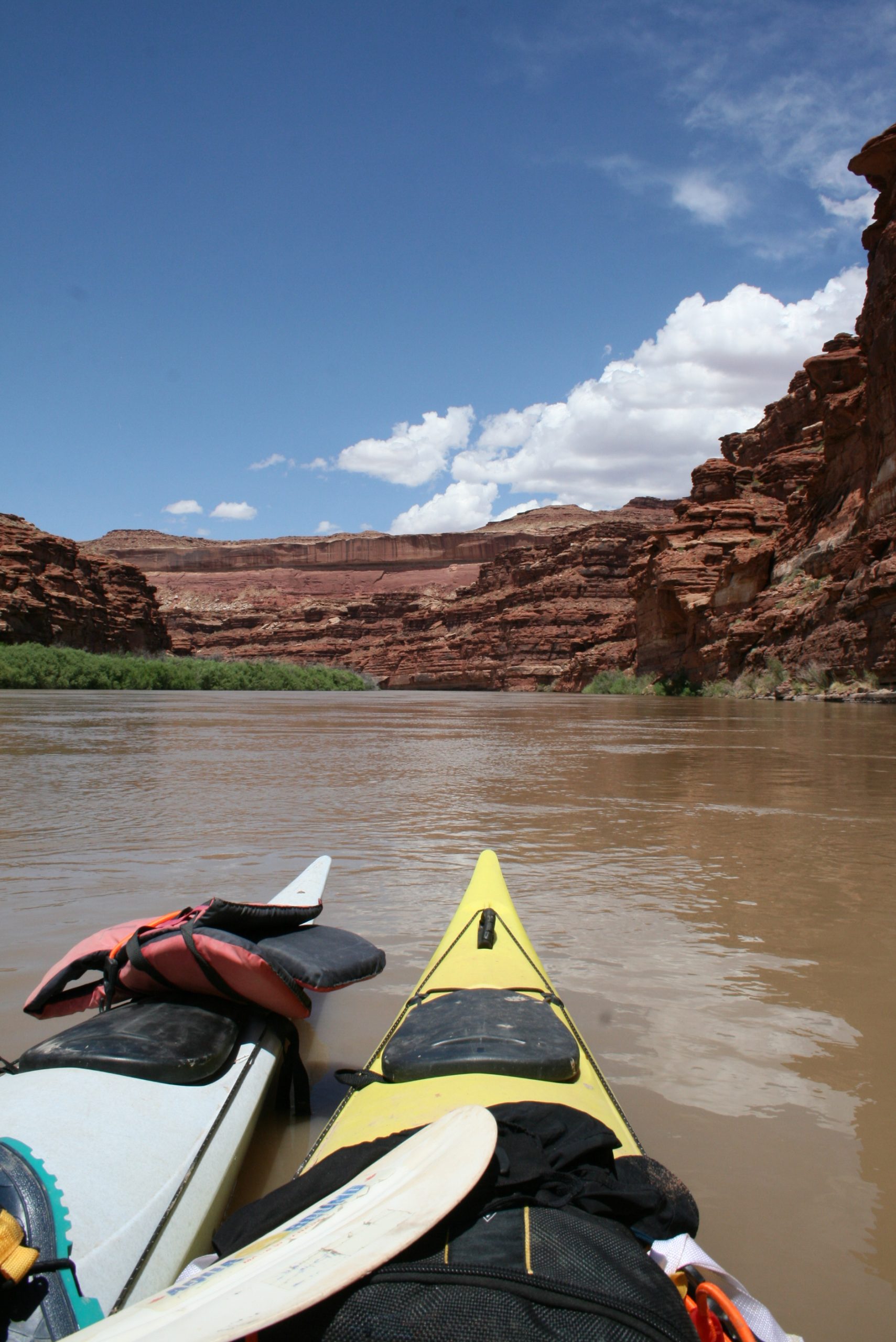 A popular spot for kayakers, the 730-mile-long Green River begins in the Wind River Mountains of Wyoming and flows all the way to Utah. With scenic landscapes that teem with wildlife, this river provides kayakers with a natural thrill. Certain areas of the river remain suitable for beginners, but the Class III rapids draw lots of veteran kayakers from neighboring states. 
Green River State Park represents an ideal launch point for a trip through the Labyrinth and Stillwater Canyons before the river heads south to merge with the Colorado River. Mineral Bottom in Canyonlands National Park and the Colorado River at Spanish Bottom both serve as ideal take-out if you want to explore on foot.
Lake Powell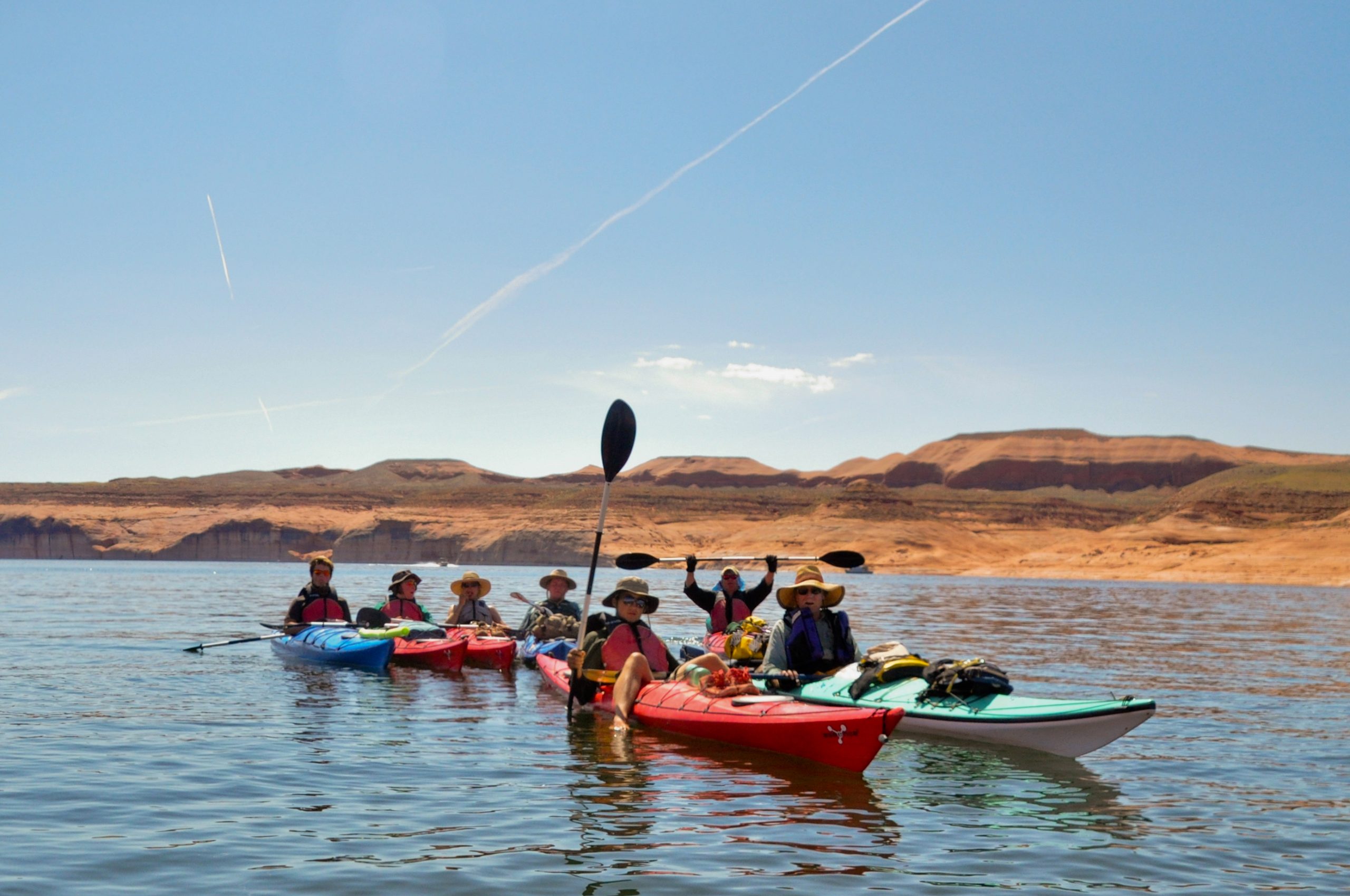 With almost 200 miles of shoreline shared between Utah and Arizona, Lake Powell possesses some of the most extraordinary rock formations. It draws thousands of visitors every year for camping and kayaking. The lake presents kayakers with several coves to explore and offers a splendid view of the famous Rainbow Bridge, a unique rock formation.
A safe place for all kayakers to enjoy a quiet day on the water, Lake Powell dazzles most paddlers with its majestic arches and hidden caves. Glen Canyon, Stanton Creek, and Lone Rock all provide helpful launch points. You can also put-in at Bullfrog Marina, where you will find plenty of kayaks available for rent.
Mirror Lake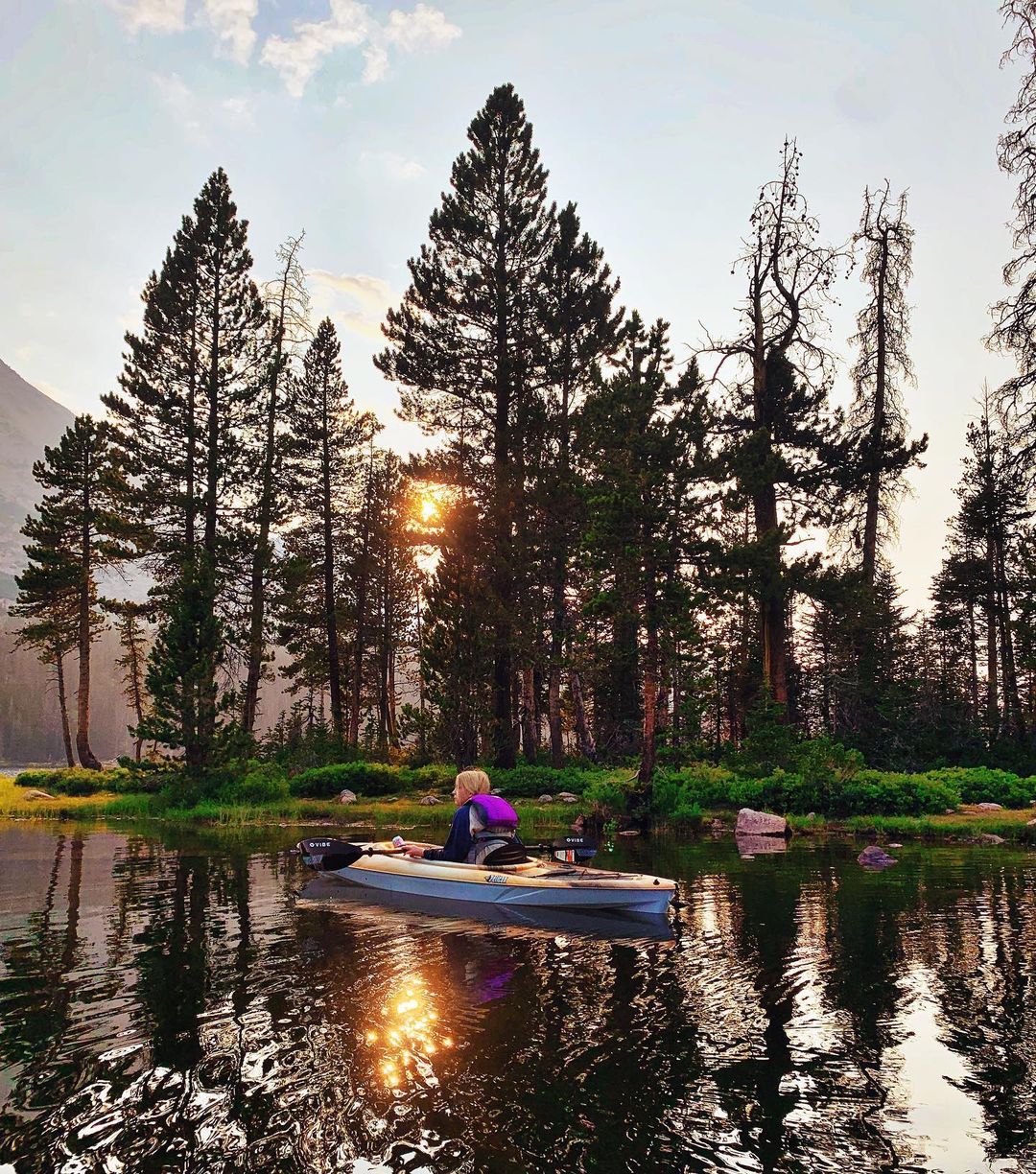 Located in the high Uinta Mountains, Mirror Lake attracts kayakers and fishermen during the summer. The lake contains rainbow trout, lake trout, smallmouth bass, yellow perch, and several other species of fish. The lake derives its name from its surface's crystal-clear reflection of the neighboring mountains.
The calm waters prove ideal for both novices and experienced paddlers looking for a peaceful experience. The towns and cities west of Mirror Lake provide kayaks for rent. The campground inside the Uinta-Wasatch-Cache National Forest also provides a boat ramp inside of the day-use area.
Provo River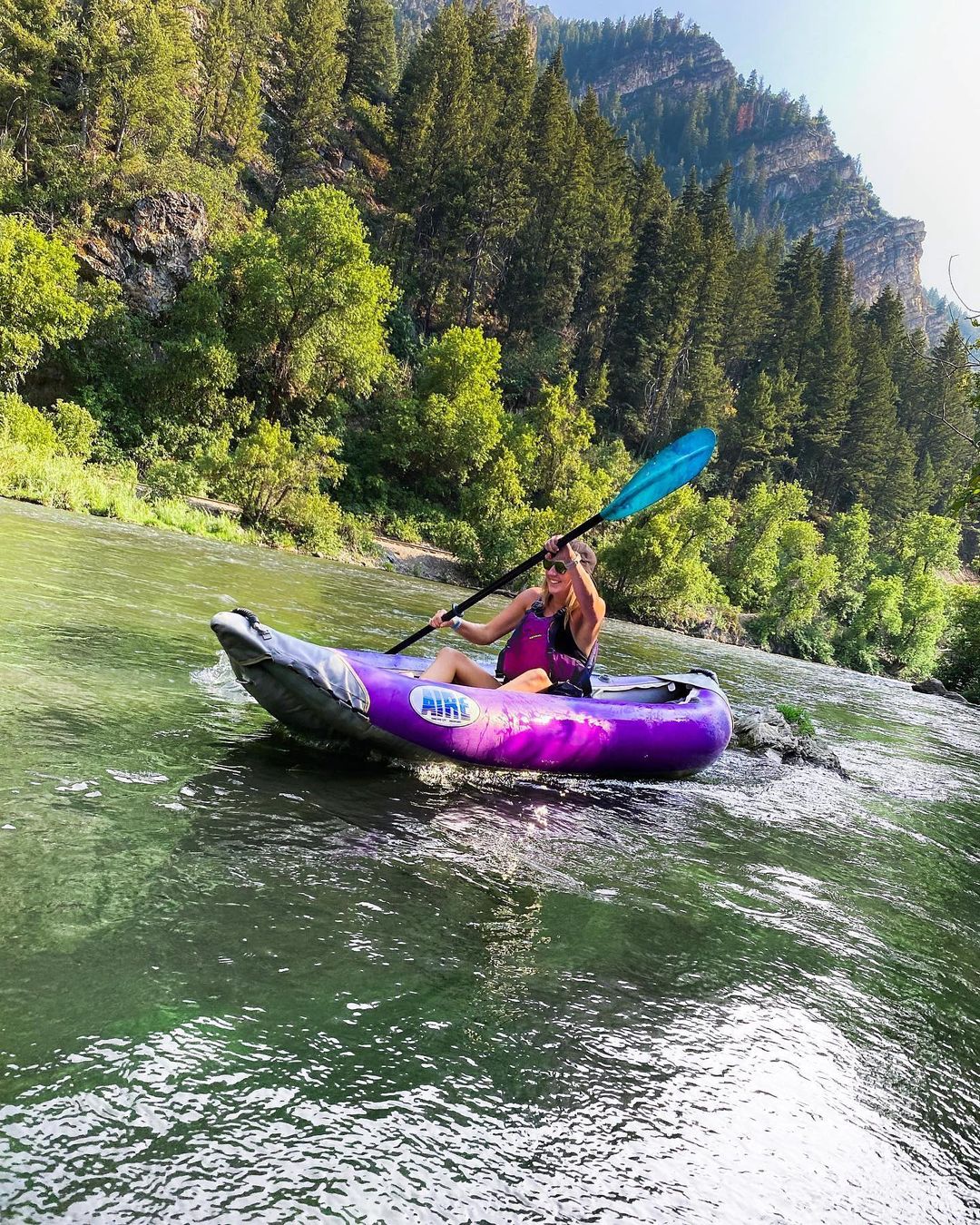 The Provo River offers kayakers a picturesque view as it flows for nearly 71 miles, from the Uinta Mountains, through Provo, and into Utah Lake. A versatile spot for kayakers of all skill levels, the river flows past breathtaking mountains and through deep canyons, with occasional views of Mount Timpanogos.
The river remains divided into three sections, creating runs of four to nine miles. The rapids range from Class I to Class IV. While North Fork Provo and South Fork Provo represent the two most prominent forks of the river, the South Fork plays host to a 17.5-mile-long whitewater stretch that ends at Utah Lake. Lower Deer Creek Road serves an ideal put-in, while the take-out sits within Vivian Park.  
Red Fleet Reservoir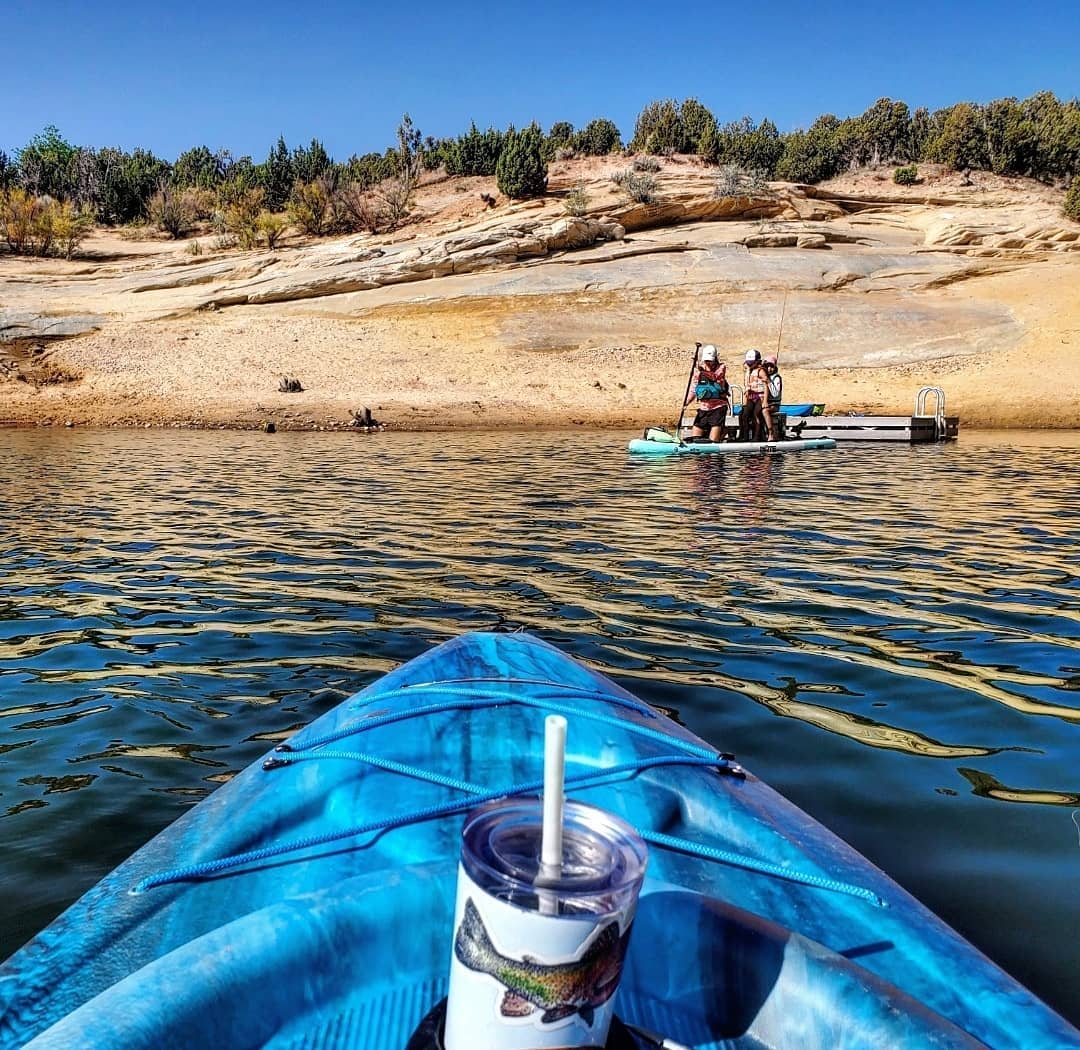 Located within the Red Fleet State Park in northeast Utah, Red Fleet Reservoir represents a beautiful kayaking location. Kayakers of every level can paddle along the still waters of this 750-acre reservoir. It also serves as a pristine place to indulge in other leisure activities, like camping and fishing. 
Kayakers can make a 1.7-mile hike to look at some famous, 200-million-year-old dinosaur tracks, a major draw for Red Fleet Reservoir. The reservoir features natural sandstone rock formations and lots of inlets to explore. You can rent kayaks at the State Park entrance, which offers a campground with a day-use boat launch area. 
Colorado River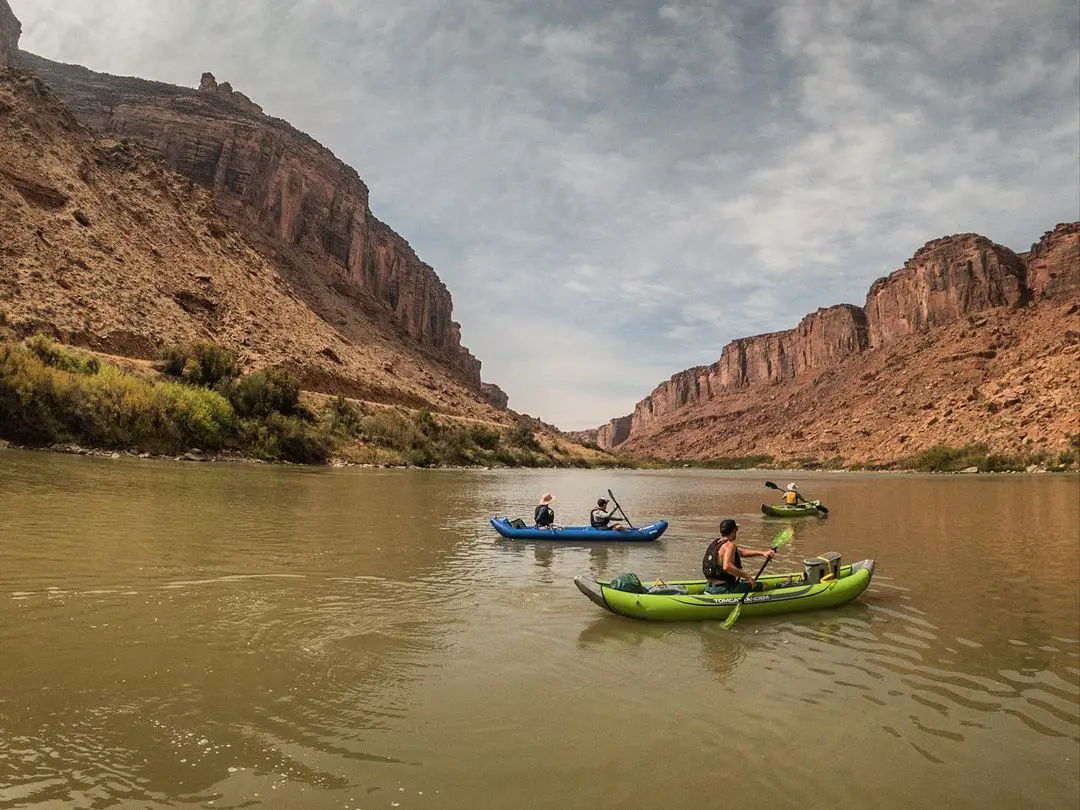 The Upper Colorado River in Moab, Utah, serves as an excellent kayaking destination for both expert and novice kayakers. The spectacular Castle Valley and Fisher Towers on the Colorado River only add to the experience. The picturesque red rocks of Moab enhance the beautiful scenery as you cruise down the Class I and II rapids of the river.
One of the most popular family kayaking spots in Utah, the Colorado River also boasts plenty of beaches for camping. Embark on a new adventure as you navigate the legendary Colorado River. Rent kayaks from Tex's Riverways or Wild West Voyages for an epic kayaking trip. 
The Best Places to Go Kayaking in Utah
The places mentioned in this Utah kayaking guide represent some of the best spots for kayaking in the state. If you plan on taking a trip to Utah, any of the above locales would serve as the perfect setting for your next kayaking adventure. Whether you fancy a nice, calm ride on scenic lakes or crave epic whitewater, Utah offers enough variety to satisfy all kayakers.