EXPLORE EITHER SALTWATER OR FRESHWATER IN THE WATERS OF GEORGIA. TRULY AMAZING RIVERS, FISHING LANDINGS AND SO MUCH MORE.
There are quite a few different kayaking locations in Georgia, and you may not be aware of many of them if you're not a local. These locations are all beautiful in their own right, and they blossom with color during the summer months when kayaking is best. However, Georgia's location means that it never gets so cold that you cannot enjoy fall or winter kayaking trips as well. Discover water trails and paddle routes through preserved forests of Spanish moss-draped cypress and tupelo trees to rustic fishing spots and swimming holes on scenic rivers, salt marshes, lakes, and barrier island beaches across the state – from wildwater to flatwater, and everything in-between. This article reveals several different locations for kayaking, canoeing, and paddle boarding that you may try in Georgia, and a look at what each has to offer visiting paddlers!
ALTAMAHA RIVER NEAR BRUNSWICK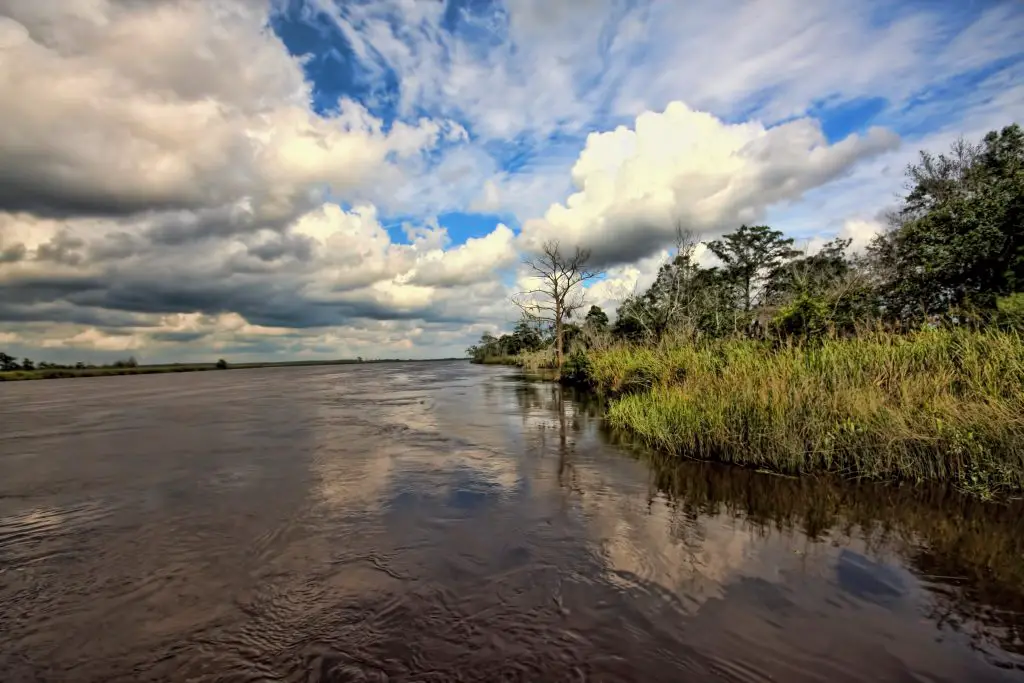 The undammed Altamaha River near Brunswick is about a hour from Savannah, or you may drive down the coast from Hilton Head. Some travelers may drive up the coast from Jacksonville, and it is about halfway between these two points. Brunswick is where many of the lighthouses of old Georgia are located, and this beautiful river snakes toward the ocean. Recognized by Nature Conservancy as "one of the last great places in the world," the Altamaha River is the second-largest watershed in the Eastern United States, offering habitat and refuge to more than 130 rare and endangered species. It's no wonder this location is known as "Georgia's Amazon".
The location is known for having tranquil waters, and you are quite far away from any real civilization in this place. You may find that this is a lovely places to rest for a couple days of kayaking because the river does not require so much energy. Ensure that you have tried this river when you want to kayak on your vacation on the Georgia coast. You are already on your way to Florida, and it may be a stop on your way to the Florida beaches or back up to Hilton Head and the South Carolina Low Country. There are 138 miles along the Altamaha Canoe Trail from Lumber City to the Atlantic Ocean, with about 29 access points along the way to put in.
Local Outfitters: Three Rivers Outdoors, Canoe Canoe Outfitters, SouthEast Adventure Outfitters
​
THE CHATTAHOOCHEE NEAR COLUMBUS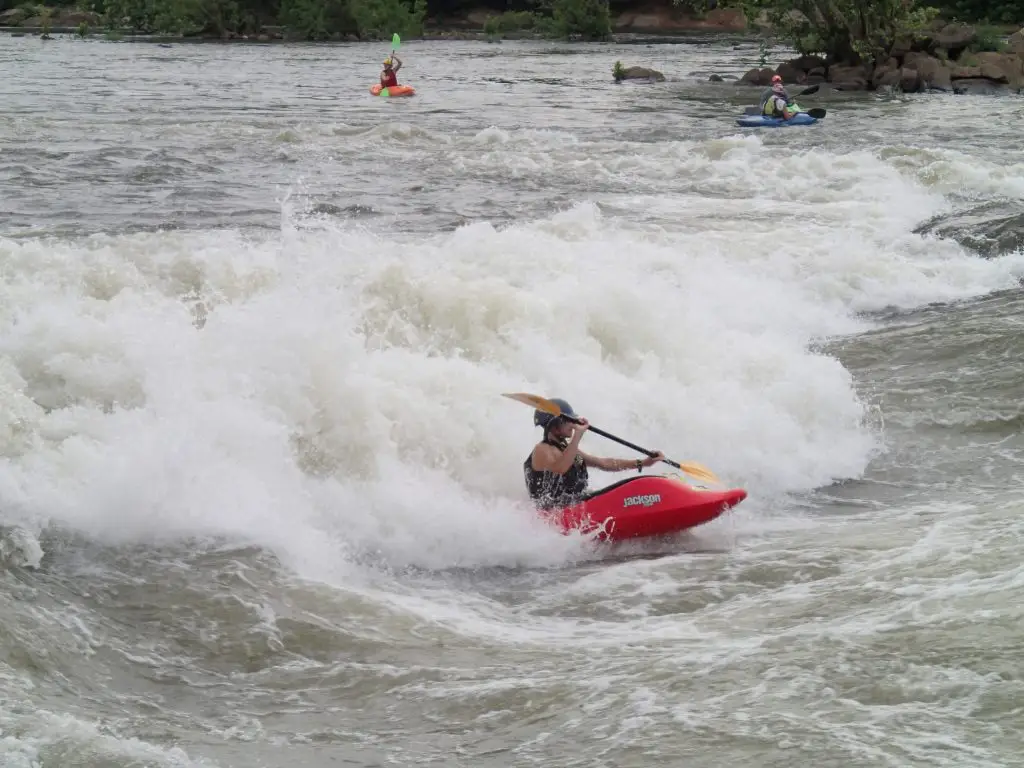 The Chattahoochee River is quite long, stretching across a good part of Georgia where it bends through cities and forests. You may come down to Columbus which is about two hours from Atlanta, or you may simply skip over the Alabama border to see the city. The river passes right through Columbus, and it has many nature spots on both sides of the city. The Chattahoochee is consistently named one of the country's top paddling destinations.
You may trickle through the middle of the city on the soft waters of the Chattahoochee, or you may kayak down to the heavier class III – class V rapids that introduce you to Alabama. Here, bold paddlers can get a taste of the largest rapids east of the Colorado River on the longest urban whitewater course in the world, featuring more than eight thrilling rapids. It is quite exciting to come here because Columbus is in a forgotten corner of the Southern United States. You may stay here overnight to try more than one part of the river, and you may choose to take the river into Alabama where the forests get thicker, the banks are good for camping, and the little villages along the river are simply charming.
Local Outfitters: Whitewater Express
THE CHATTAHOOCHEE NEAR ATLANTA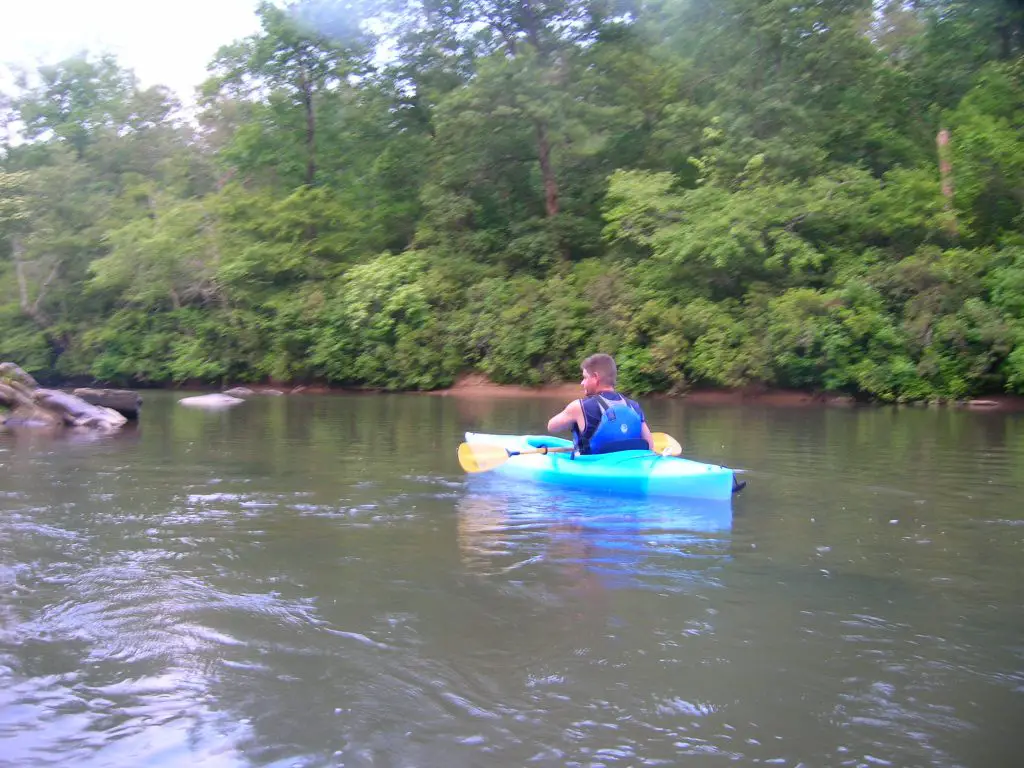 The Chattahoochee River passes through Atlanta, flowing south to the Gulf of Mexico, with many tranquil sections offering great views of the city. You may float under overpasses for the highway, and you may find that you prefer coming to the ramps where the river is shallow and slow. Go just outside the city to try a bit heavier kayaking, and you may find that the river drifts out of the city where the rapids pick up a bit. You may drift all the way down to Columbus if you like, and you may find that this is the best overnight journey going from Atlanta down to Columbus.
There are many places where you may simply float on the river and head back to the same ramp. The Chattahoochee is very accommodating because it has many people who come down in the city, or you may walk the hiking trails of the state park that is in this area. The park that surrounds the river is just as much fun as the river itself, and the mix of urban locations with the natural beauty of the river is something to behold.
Local Outfitters: Up The River Outfitters, Nantahala Outdoor Center, High Country Outfitters
CROOKED RIVER STATE PARK OFF CUMBERLAND ISLAND
Photo Credit: damian entwistle via Flickr CC2.0
The Crooked River State Park off Cumberland Island is exciting because you sit just off the shore of the barrier islands, and you can see the island when the river deposits you in the ocean. This is an excellent place for flatwater paddling because it is so quiet, and you may come out into the inner shore waters of the Atlantic where Cumberland Island sits.
This is another part of your trip along the coast that will allow you to stop every so often between South Carolina and Florida, and you may come here when you want to take Instagrammable pictures of the forests that hang over the river. Crooked River State Park allows you to feel as though you are kayaking all the way to the ocean as if you were an explorer, and you may come here to relax and float out onto the ocean every day after a short trip down the river. Recommended paddling trails in Crooked River State Park include the four-mile Cherry Point Trail, the six-mile Harriet's Bluff Trail, and the eight-mile Grover Island Trail.
Local Outfitters: Up The Creek Xpeditions, Crooked River Adventures
FORT YARGO STATE PARK NEAR WINDER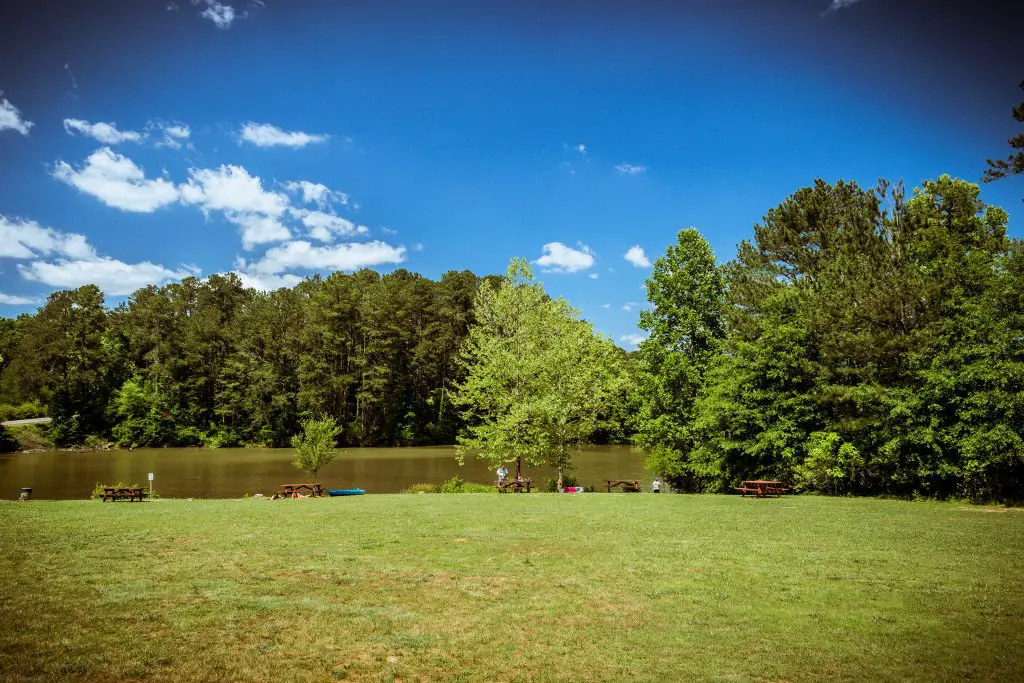 Fort Yargo State Park up by Winder is located between Athens and Atlanta, where you are dropped in the middle of the badlands of Georgia. Winder is a fairly small town, and Fort Yargo sits in the middle of a large forest. The 260-acre lake that passes through the park allows you to kayak comfortably, and you may camp on the banks at any time.
Fort Yargo State Park has all the amenities that you need, as well as a boat ramp where you may slip into the water. This is a simple place to visit, and you may stay in one of their cabins overnight. Enjoy the kayaking for more than one day, and you may find that this is the place you want to go when you need to get away. An ideal spot for beginners and families with kids.
TOCCOA RIVER NEAR BLUE RIDGE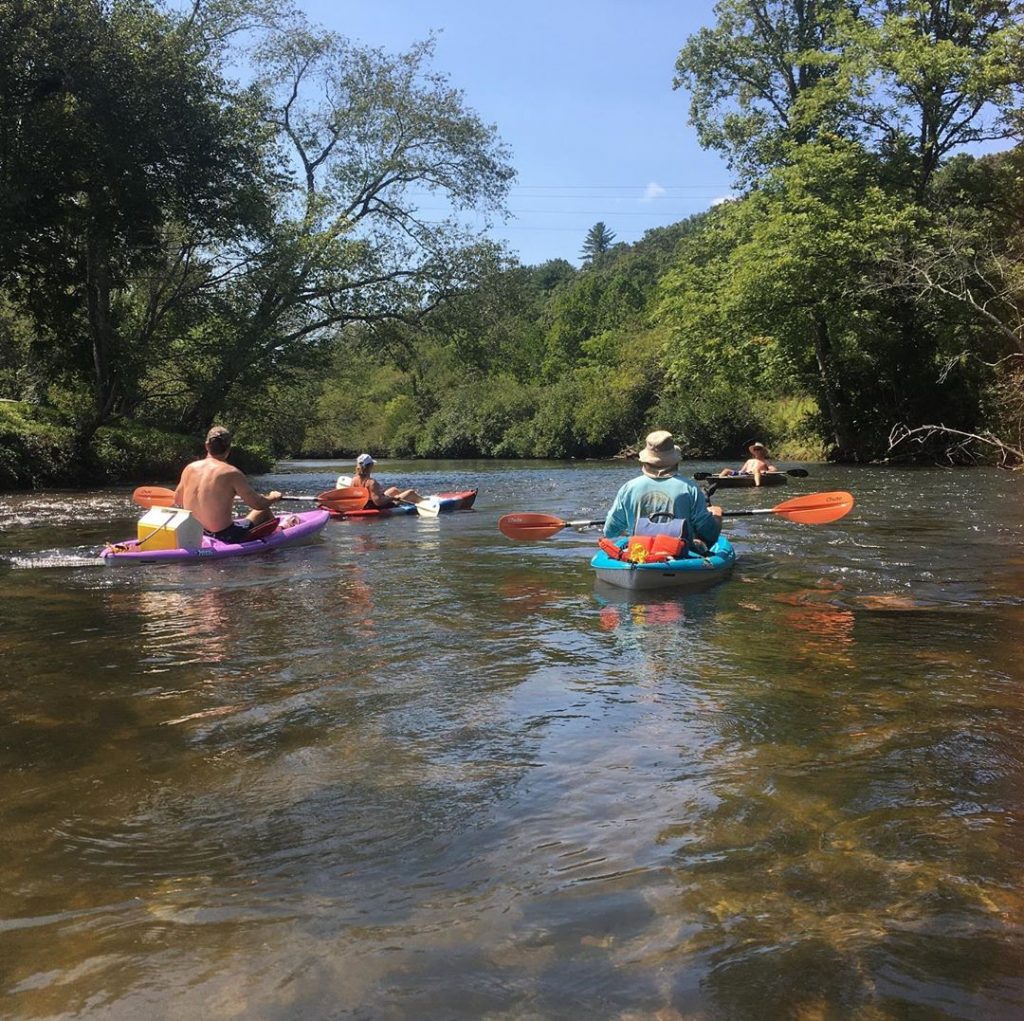 The Toccoa River near Blue Ridge is a place where you may get sucked into the nature and tranquility of it all. Blue Ridge is an escape in and of itself, and the town provides you with all the amenities that you need. You must drive about an hour and a half outside of Atlanta, but you land in a place with nothing but trees and beauty.
There is a lovely railroad that starts in Blue Ridge, and you may choose to come down to the river early in the morning to enjoy the fog and the birds singing. The rapids are subtle in many parts of the Toccoa, but there are the falls where the waters get much heavier. There are some wonderful rapids in this location that will blow you away, and you must be experienced to ride the most difficult parts of the river. For a long paddling journey, consider taking the Toccoa River Canoe Trail from the Deep Hole Recreation Area and then about 13.8 miles along to Sandy Bottom.
The Toccoa is a premier trout fishing destination in North Georgia, beginning at Lake Blue Ridge and traveling into Tennessee past the Blue Ridge Dam. The Toccoa is a Class I/Class II river ideal for pitching a tent at a waterfront campsite in the remote Blue Ridge Mountain wilderness. You are completely surrounded by the forests on both sides, and you will love this place because you have a nice city to go back to when the ride is over. You may choose to camp on the banks, or you can opt for a waterfront cabin rental to maximize your recreation access.
Local Outfitters: Lake Blue Ridge Outfitters, Toccoa River Outfitters
CHATTOOGA RIVER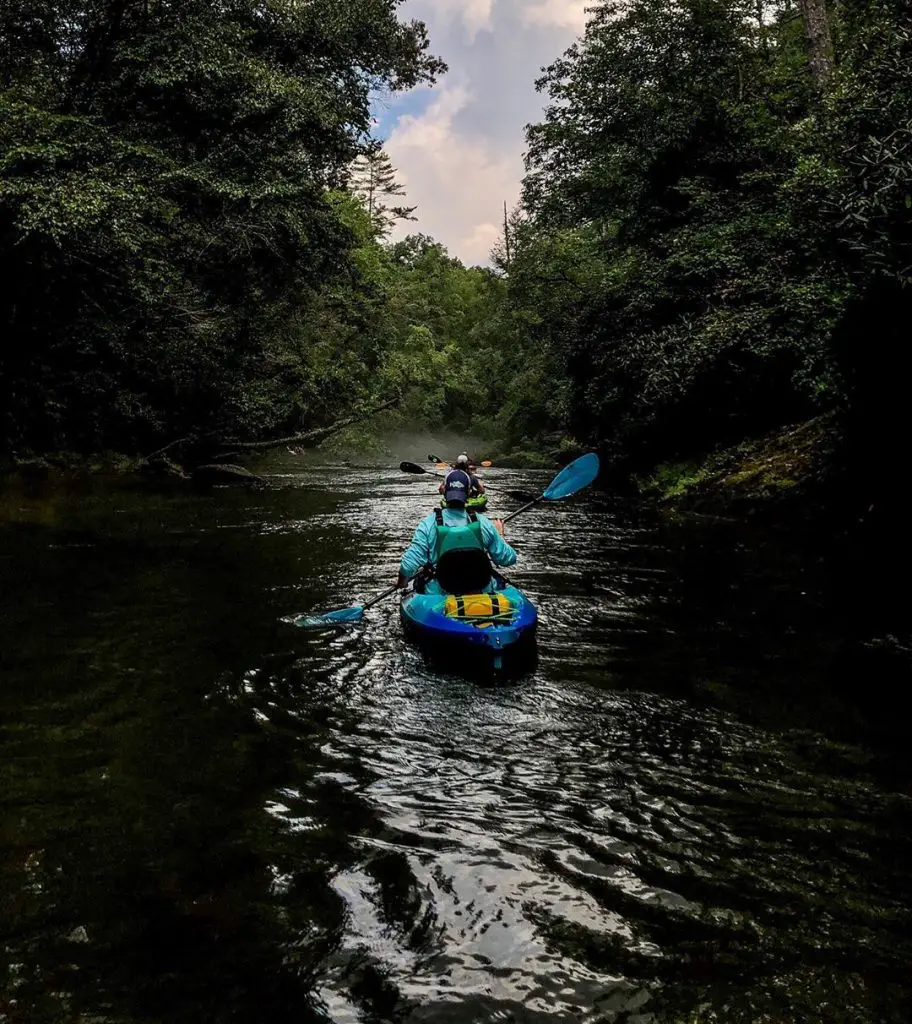 The Chattooga River is a prime spot for kayakers of any skill level, and Southern Living Magazine calls rafting it "The #1 Thing Every Southerner Ought to Do". This major river features class I – class II rapids, unobstructed by dams or man-made features. One of the longest free-flowing rivers in the Southeastern United States, located in extreme Northeast Georgia, the Chattooga also serves as the boundary between Georgia and South Carolina. Perfect for whitewater kayaking and rafting adventures, with features such as Seven Foot Falls and Five Falls. Head to Earl's Ford for easy Class I and Class II rapids, or paddle over to Bull Sluice for more challenging Class IV rapids.
Local Outfitters: Southeastern Expeditions, Wildwater Chattooga Adventure Center
OCMULGEE RIVER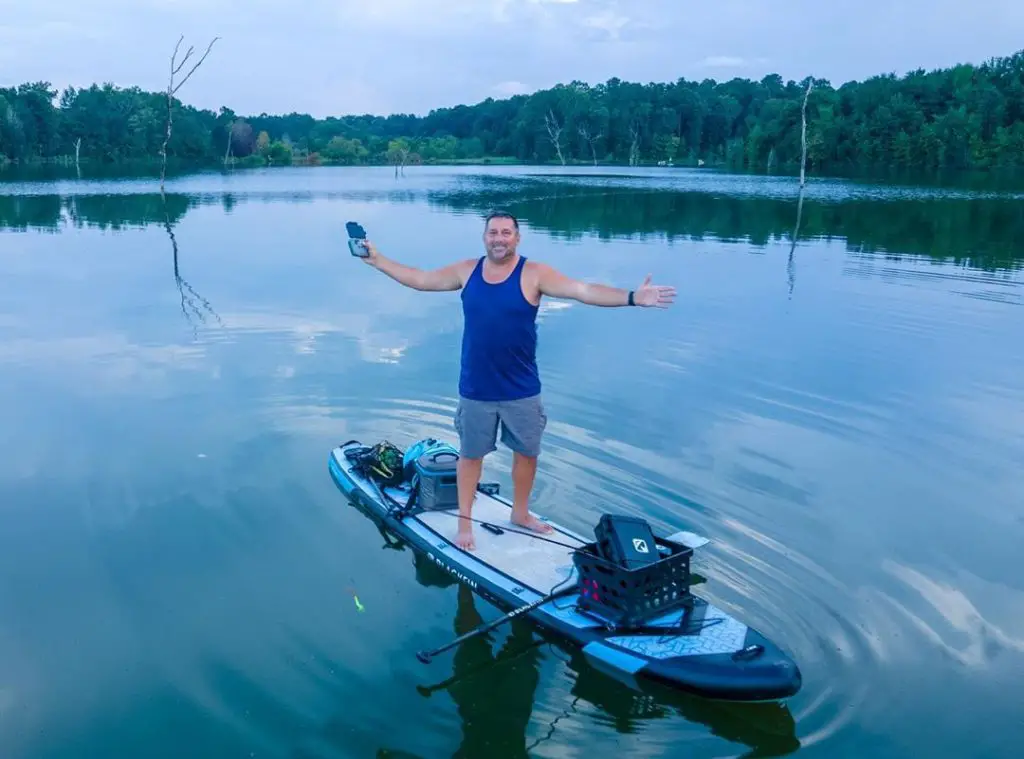 For new perspectives of Macon, see it while floating through town and forest lands, past historic sites, and more. Visitors enjoy paddling mostly mild flatwater with some class I rapids – ideal for a relaxing, family-friendly day on the water. The complete 200-mile Ocmulgee River Water Trail is great for an overnight trek as it has several spots to stop for the night along the way, and 23 access points.
Local Outfitters: Ocmulgee Outdoor Expeditions
OKEFENOKEE SWAMP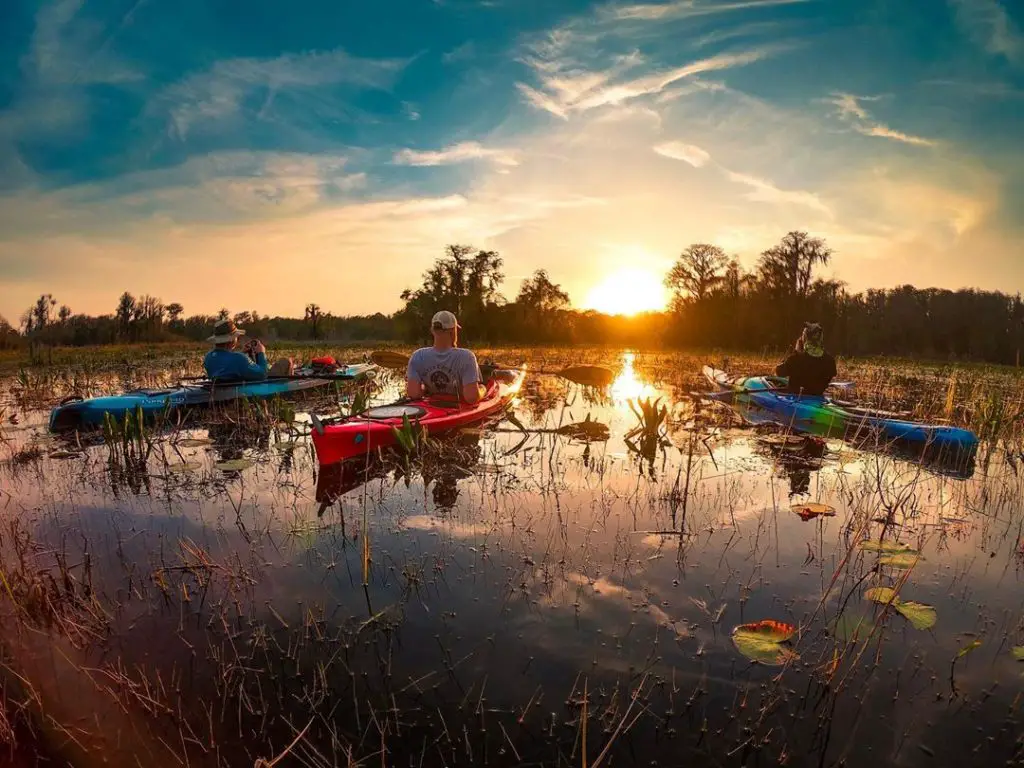 One of Georgia's Seven Natural Wonders, Okefenokee Swamp is North America's largest blackwater swamp, covering over 400,000 acres in total across southern Georgia into Florida. It's a nature lover's dream, where visitors enjoy discovering the diverse array of wildlife and fauna, including trees veiled in Spanish moss, wading birds taking flight, and even alligators. Begin your journeys on Monkey Lake to encounter the best sights. The Okefenokee Wilderness Canoe Trail System offers options for one- to five-day trips through the cypress swamps of Southern Georgia.
Local Outfitters: Okefenokee Adventures, Stephen C. Foster State Park
FLINT RIVER NEAR ALBANY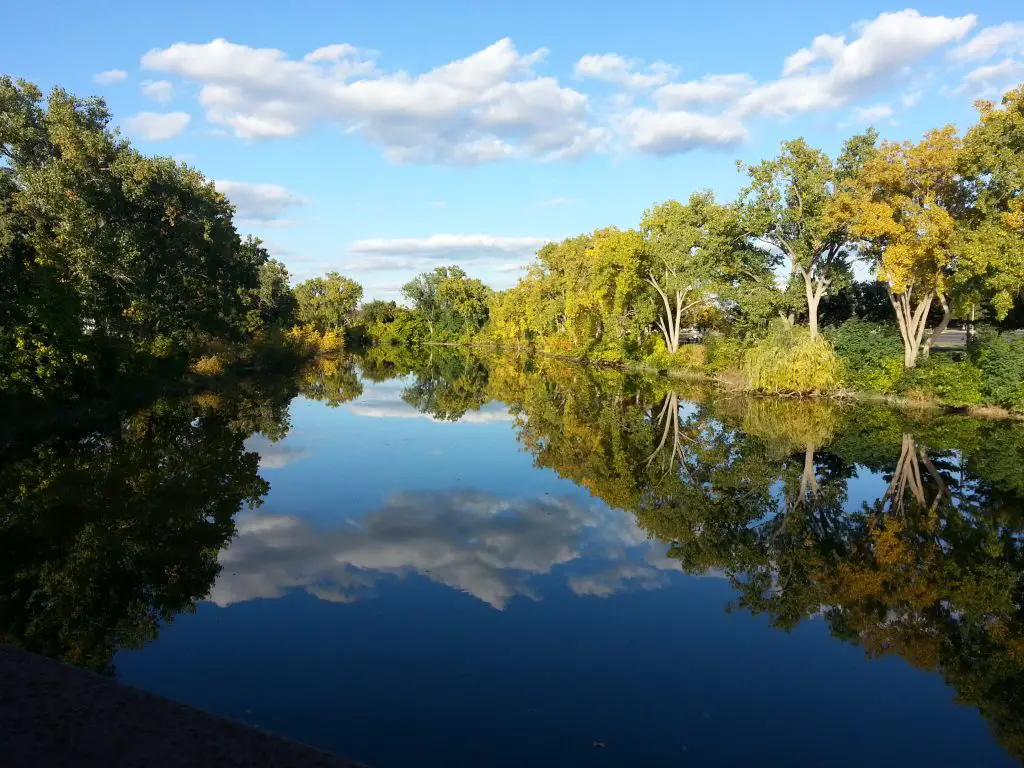 The Flint River near Albany is in southwestern Georgia about 90 minutes from Macon, and could drive out about three and half hours from Atlanta. You may drive over quickly from Alabama, and you are not that far from the panhandle of Florida. The Flint River is one of the smaller rivers in Georgia, featuring very soft rapids that push you along without any real drama, Flowing free for 200 of its 344-mile span, the river is speckled with random blue hole springs and abundant wildlife sightings.
The Albany area has quite a few things that you will enjoy if you come for a day of fun, and you must ensure that you have set aside some time to ride down the river and hike back up. You could float into extreme southern Georgia, and there are wonderful spots to camp on the river if you want to stay out for more than a day.
Local Outfitters: Flint River Adventures, Flint River Outfitters, Kayak Attack Adventures
OCOEE WHITEWATER CENTER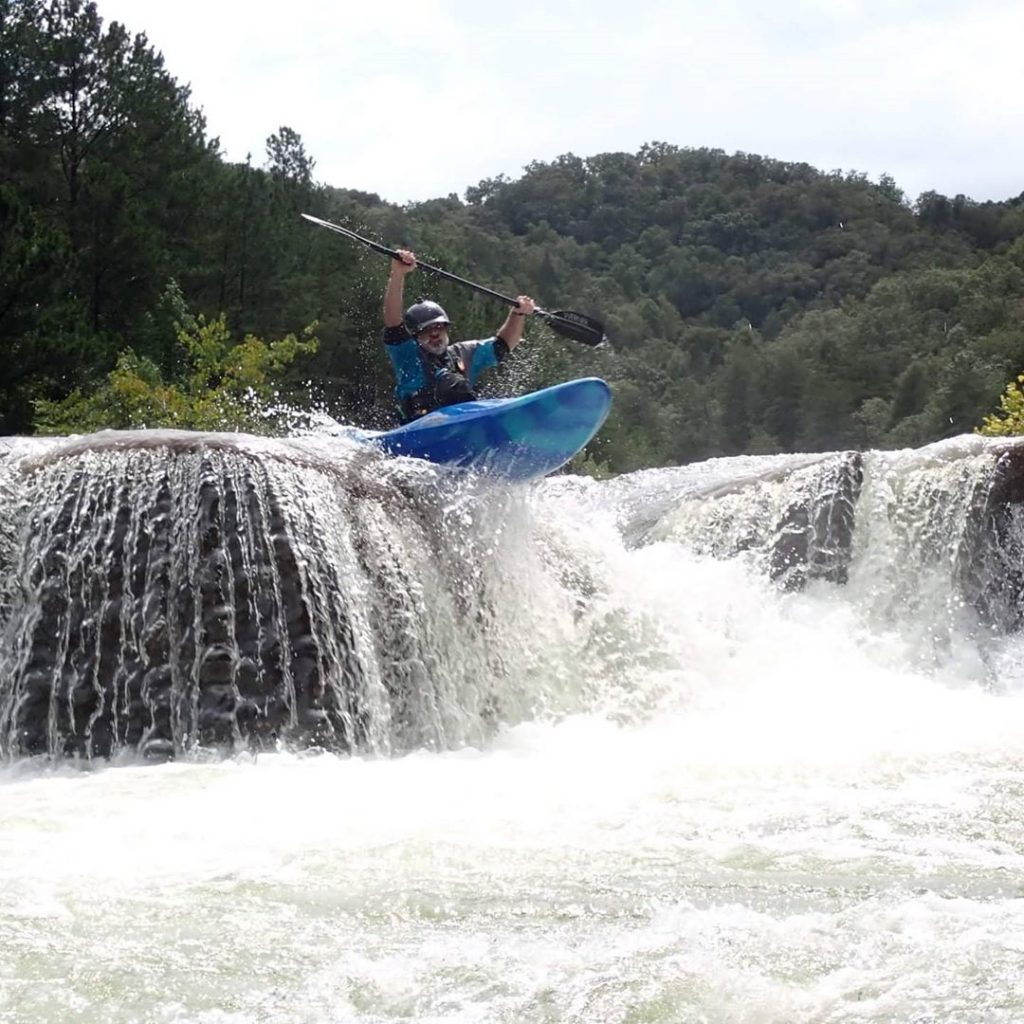 The Ocoee Whitewater Center is a unique addition to this list because it is not a natural place. This center was built for the 1996 Summer Olympics that were held in Atlanta. However, you must drive about an hour north of Atlanta to get there because it is just below Chattanooga. This center was made to test the kayaker, and it is a place where may see all the rapids that are most challenging. The center welcomes people for practice often, and it has a lovely staff that will support you when you have a number of people with you.
You may rent your kayak and gear at the center, and there are instructors who may help you learn to ride a kayak for the first time. Consider the Ocoee Whitewater Center because you do not want to be stuck on an aimless river. This is a safe place to learn about kayaking with friends and family.
The wonderful locations that you choose for kayaking in Georgia are spread out around the state from the coast to the panhandle of Florida and the extreme north near Chattanooga. You may ride the Chattahoochee down from Atlanta to Columbus, or you may come to the forests of Northeast Georgia where the rivers are busy and beautiful. Kayaking in Georgia is a recreational option for any family, and you must give Georgia a try today.
Photo Credit: Possum1500 via Flickr CC2.0
WANT TO KNOW WHEN WE ADD NEW PADDLE SPOTS?
First Name E-Mail Address
COPYRIGHT © 2020 MADE BY AVID KAYAKERS IN THE CAROLINAS