From the Allegheny to the Appalachian Mountains, Pennsylvania is a state teeming with wildlife and rapid waters perfect for kayaking enthusiasts. Whether you like calm or rough waters, numerous rivers in the Keystone State offer the chance to explore the region by boat. 
Here are the best Pennsylvania kayaking spots to check out: 
Schuylkill River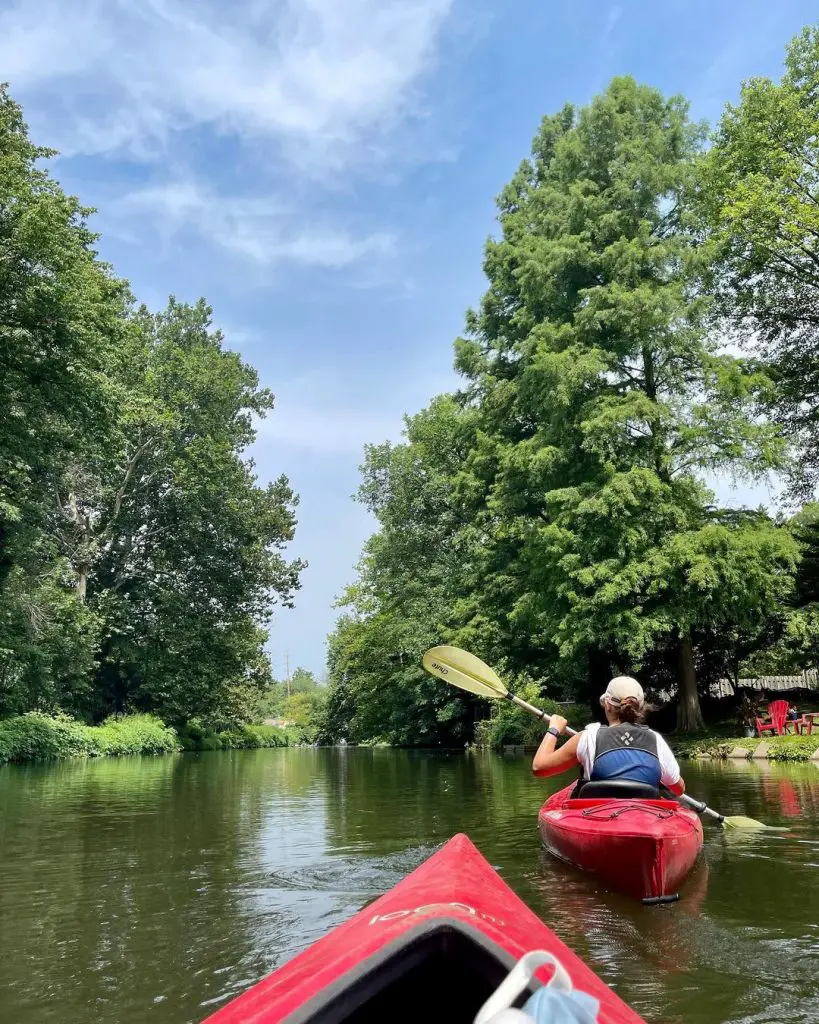 The Schuylkill River flows over 130 miles through the most scenic parts of eastern Pennsylvania. Float or paddle your way down the river as far as your boat can take you, and you may end up in Philadelphia! 
The river is a magnificent destination for kayakers as the water is calm and rapid in different parts. You can choose to make a multi-day trip down most of the river or choose a section for a guided tour past some historic Pennsylvania towns. Whichever you choose, expect breathtaking scenes of the forests surrounding you, and hope to encounter some wildlife along the way! 
Delaware River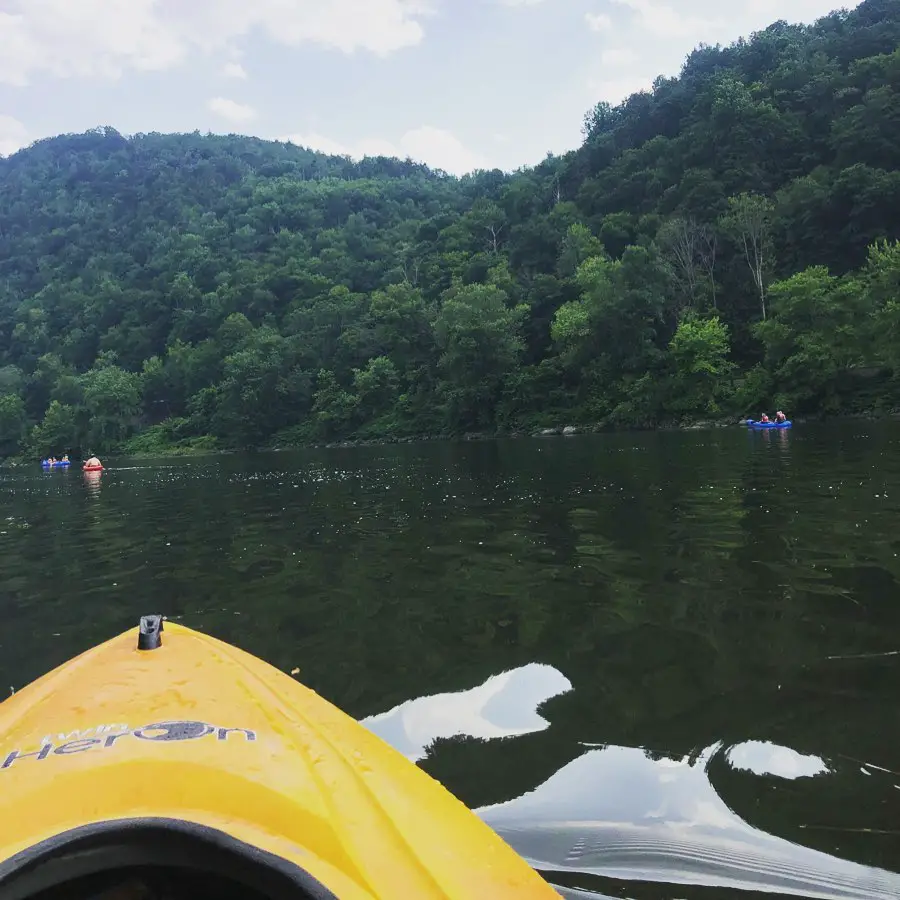 The Delaware River flows through several states on the Atlantic Coast, and the west branch takes you past some of the most charming areas in Pennsylvania. Nestled in the serene Pocono Mountains, beginners and experts alike embark on trips throughout the season. There are five reservoir releases each year that keep the river flowing quickly, but there aren't many whitewater rapids. 
Paddle past towering mountain cliffs and through crystal clear waters. Take your time floating down the river to take in the scenery, do some fishing, or birdwatching. The Delaware River Gap is where you can take off on a guided tour with professional kayakers who will give you a lay of the land while teaching you the necessary paddling skills. 
Swatara Creek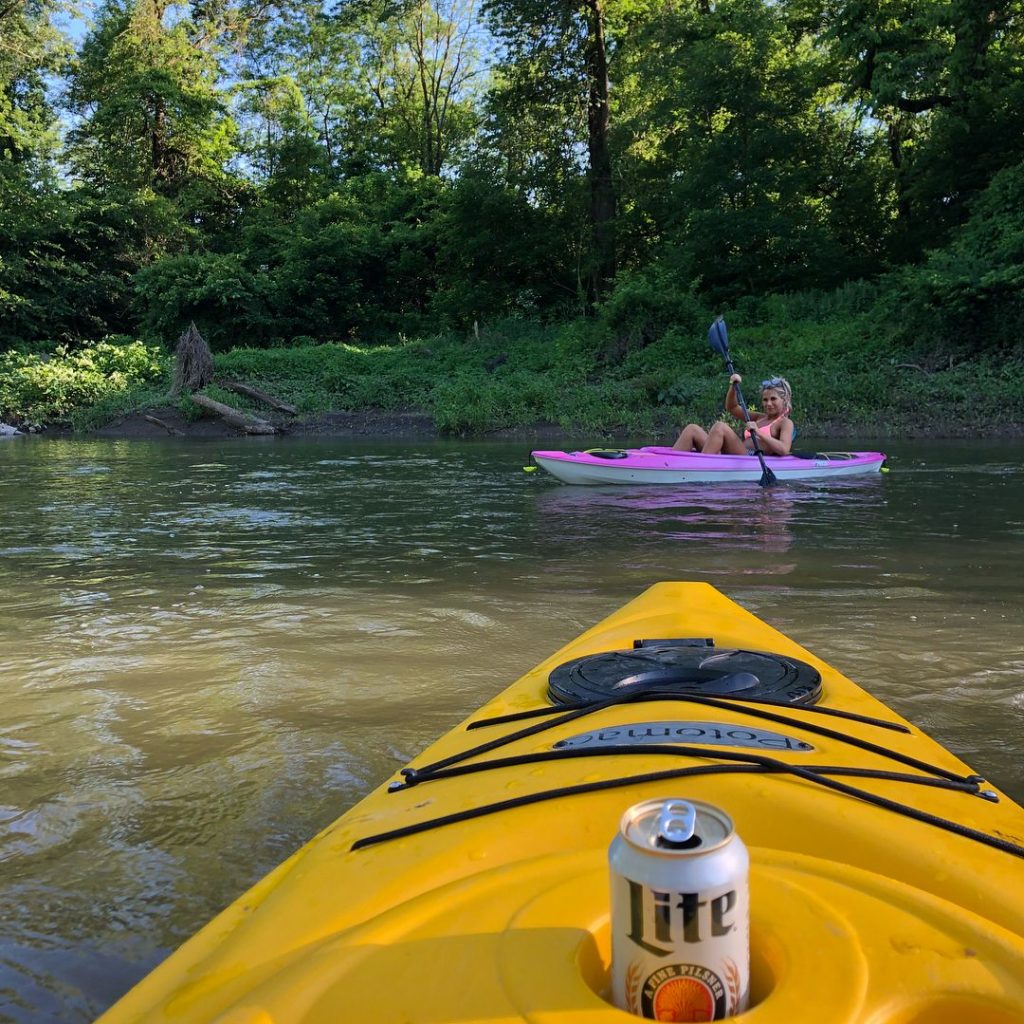 The 72-mile Swatara Creek is a small tributary of the Susquehanna River with ample kayaking opportunities. Every spring, boaters have public access to the north and south launches from Swatara State Park. Wind your way through marshy scenery and past diverse wildlife. 
There are specific regulations all boaters must adhere to while visiting, including having floatation devices on board and specific permits for particular vessels. Since the creek is most popular in the spring, expect to navigate around many other kayakers, tubers, and canoers. 
Slippery Rock Creek Gorge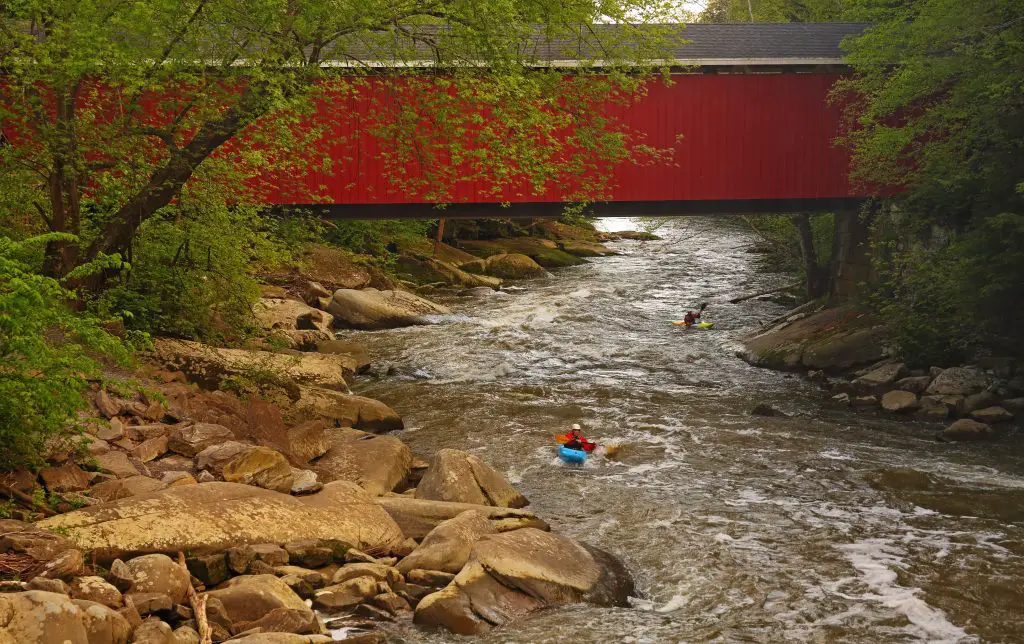 Slippery Rock Creek Gorge is a designated National Natural Landmark, thanks to its striking beauty and cliff sides formed by thousands of years of glacial activity. Don't be fooled by the beautiful, serene setting, though. The gorge is home to some of the most challenging whitewater kayaking trails around. 
You can start your whitewater journey in Portersville, but be aware that this waterway is only for the most experienced paddlers. The gorge can range from a Class II to Class IV whitewater experience, depending on the time of year, conditions, and weather. 
Clear Creek State Park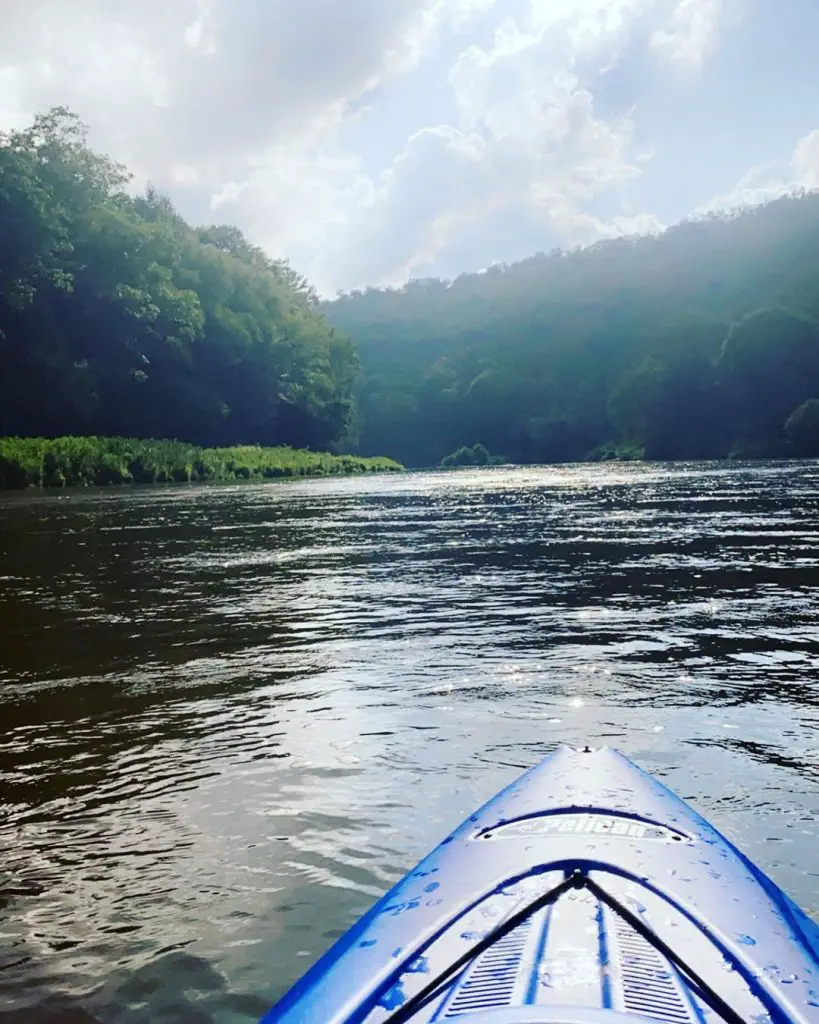 The spring and fall is the perfect time to visit Clear Creek State Park and kayak down the Clarion River. The river runs at four miles per hour so that you can enjoy a leisurely trip down the water without worry about fast-paced rapids. The forest surrounding you will offer scenic views of Pennsylvania nature. 
The family-friendly excursion is available through guided tours or on your own. On the land, you can go camping or explore various historical and natural features of the area. There are also numerous wildlife viewing opportunities, and you might even see a black bear or two! 
Lehigh River
The Lehigh River is one of the most beautiful and popular rivers for kayaking, rafting, and canoeing. The river flows between the Pocono and Appalachian Mountains and offers calm water or rapids, depending on the year. Time your trip during a scheduled dam release for the ultimate whitewater experience. 
A section of the Lehigh River is a designated Pennsylvania Scenic River, where you'll float through gorges and past towering hills covered in green. Start your journey near White Haven for a calmer experience and paddle your way to the historic and spectacular Jim Thorpe, or charter a guide for a whitewater adventure. 
Allegheny River Water Trail
The Allegheny River Water Trail is another Pennsylvania waterway that offers the opportunity for whitewater or smooth kayaking. The 85-mile trail has various sections ranging in difficulty so you can tailor your adventure to your skill level. 
If you love rapids, start your journey near Oil City. The fast rapids and magnificent scenery are a must for any adventure seeker. Start in the north near East Hickory for easy paddling or canoeing. The entire water trail is a part of the National Wild and Scenic Rivers System, so you know you're going to encounter beautiful scenery along the way. 
Youghiogheny River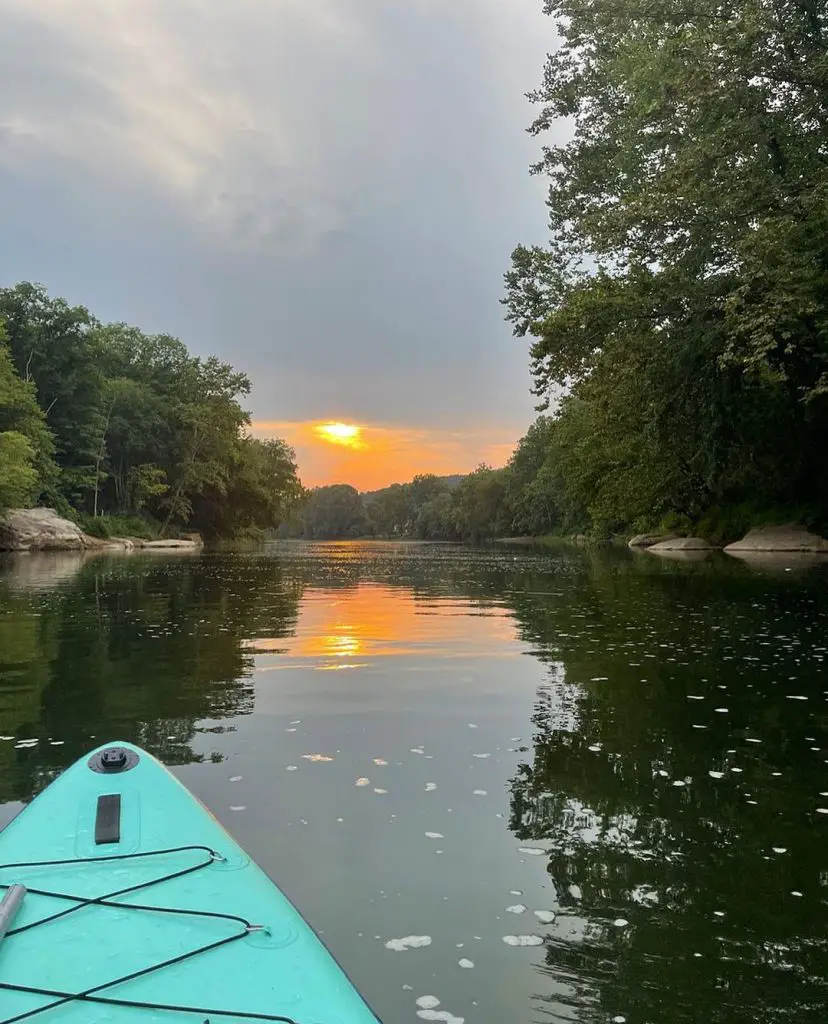 The Youghiogheny River (aptly called the Yough, or "Yawk," by locals) is a popular spot for whitewater activities. Located in southwestern Pennsylvania's Ohiopyle State Park, this Monongahela tributary offers challenging rapids that will get your heart racing. The Loop is a 1.5-mile section ideal for kayakers, so you don't have to carry your vessel far to the water. 
Many Class III and IV rapids are ideal for advanced or expert kayakers or with a tour guide who can give you tips on navigating the rough waters. If you want lighter rapids, the Middle Yough is the perfect spot to (literally) get your feet wet with the whole family. 
Cook Forest State Park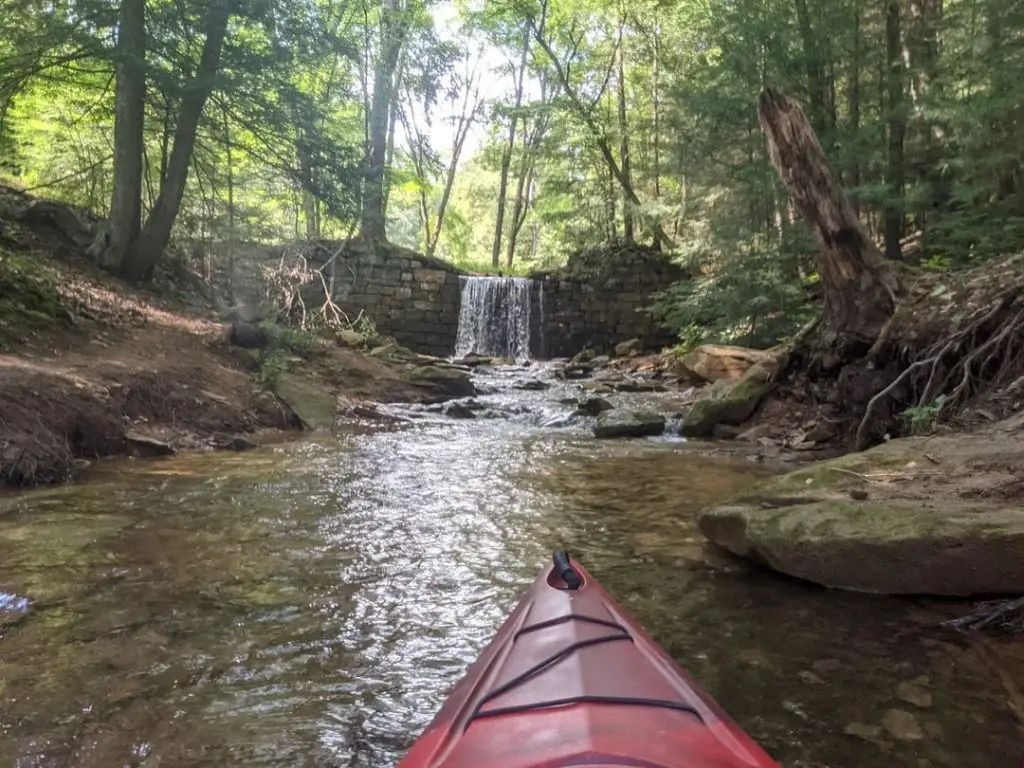 Cook Forest State Park hugs the winding Clarion River, making it a lovely spot for a relaxing kayaking trip through northwestern Pennsylvania. Paddle your way along the forest's edge, where you'll glimpse ancient hemlocks and white pine trees. 
The best time to kayak through Cook Forest is during the spring or fall when waters are calm and the temperature isn't too high. The water is quiet and smooth the entire way to bring the whole family for the trip. Rent a kayak nearby or bring your own. 
Three Rivers Water Trail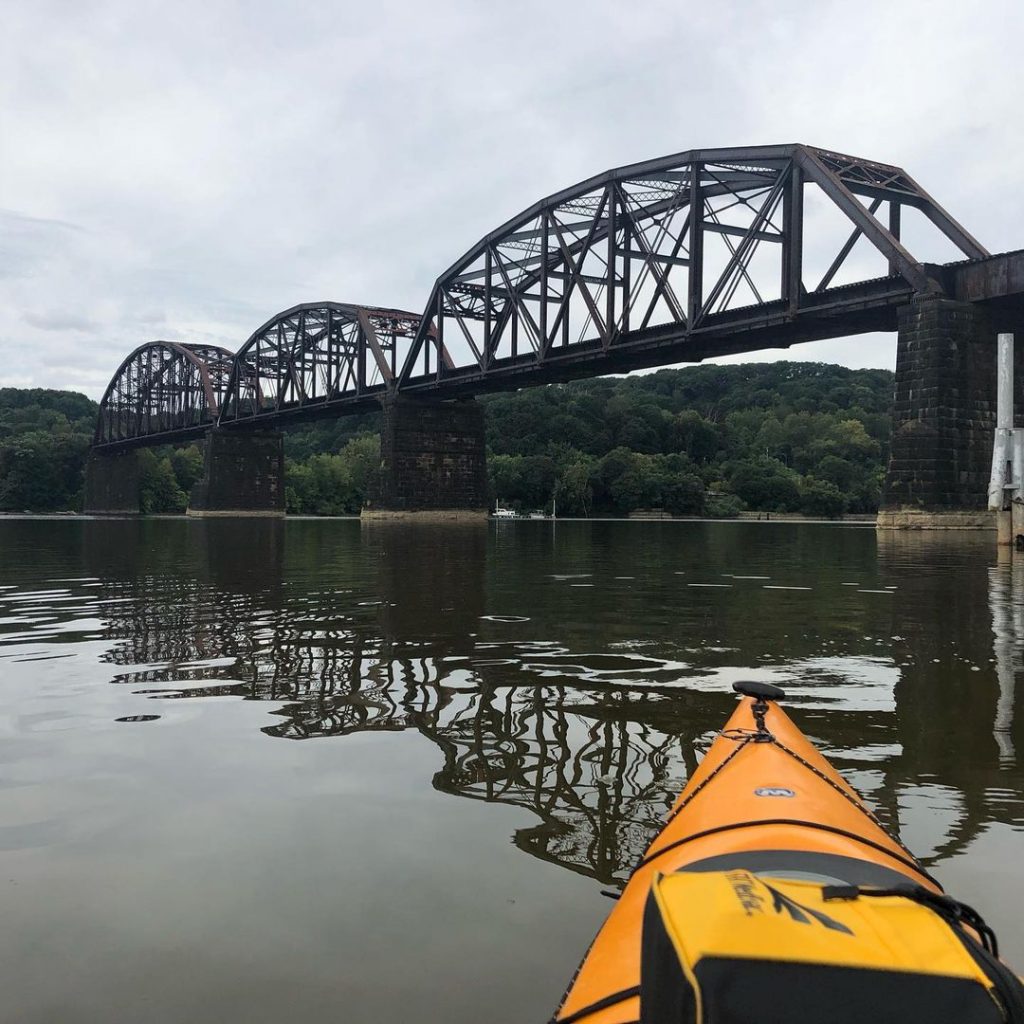 Urban kayaking is a unique experience, and the Three Rivers Water Trail gives you just that through the heart of Pittsburgh. You can start at the Allegheny River and head to the Monongahela and Ohio Rivers or choose a different launch site to embark on a customized adventure. 
The entire trail is marked with launch sites and places to stop and grab a bite to eat, so you can anchor on land and explore during a multi-day or full-day trip. Pass by small towns near Pittsburgh, under bridges, and past other historic sites. 
Presque Isle State Park
Erie's Presque Isle State Park is one of the best kayaking spots in the state, thanks to its eye catching location on Lake Erie. From beachy lakeside vistas to spacious waters, the sights are unforgettable. You can choose to paddle through small lagoons with calm, relaxing waters or head out to the lake for a more seaworthy experience. 
The secluded waterways are so expansive that you'll hardly notice other kayakers nearby. Anchor on various beaches to enjoy a day by the lake or find one of the many picnicking spots for a lunch break. If you kayak in the fall, be sure to look out for the changing leaves, as they offer a unique and unforgettable sight from the water. 
Lake Nockamixon State Park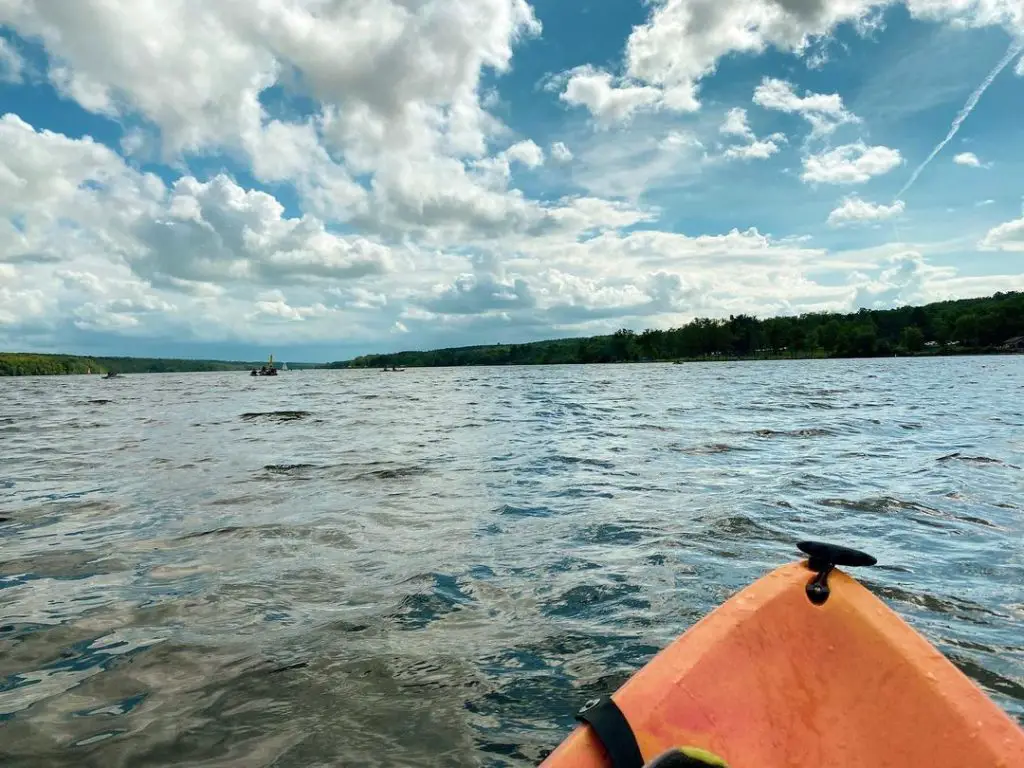 Pennsylvania's dam releases attract adventurers far and wide to enjoy thrilling whitewater experiences, and Lake Nockamixon State Park offers the ultimate journey. The waterway has scheduled releases in the spring and fall that take you on a challenging, rapid journey on one of three waterways: Tohickon Creek, Three Mile Run, and Haycock Run. 
Tohickon Creek is the most popular and most challenging trail for kayakers, while Three Mile Run and Haycock Run are more suitable for beginners and intermediates. If you want to turn it into a multi-day experience, there are various cabins and campgrounds available. 
Loyalsock Creek
Located in the hilly and picturesque Worlds End State Park, Loyalsock Creek is a valley floor waterway with whitewater rapids that range from the easiest to most challenging. The most Class V rapids are visible during high wateye-catchinger, and avid kayakers enjoy maneuvering around the steep drops and big rocks.
The creek is known for rapidly changing water conditions, so only the most experienced kayakers should attempt to traverse the water trails. There are guides that can take you down the creek, too. Regardless, Loyalsock Creek always makes for an epic and breathtaking journey through northeast Pennsylvania's wilderness. 
Pine Creek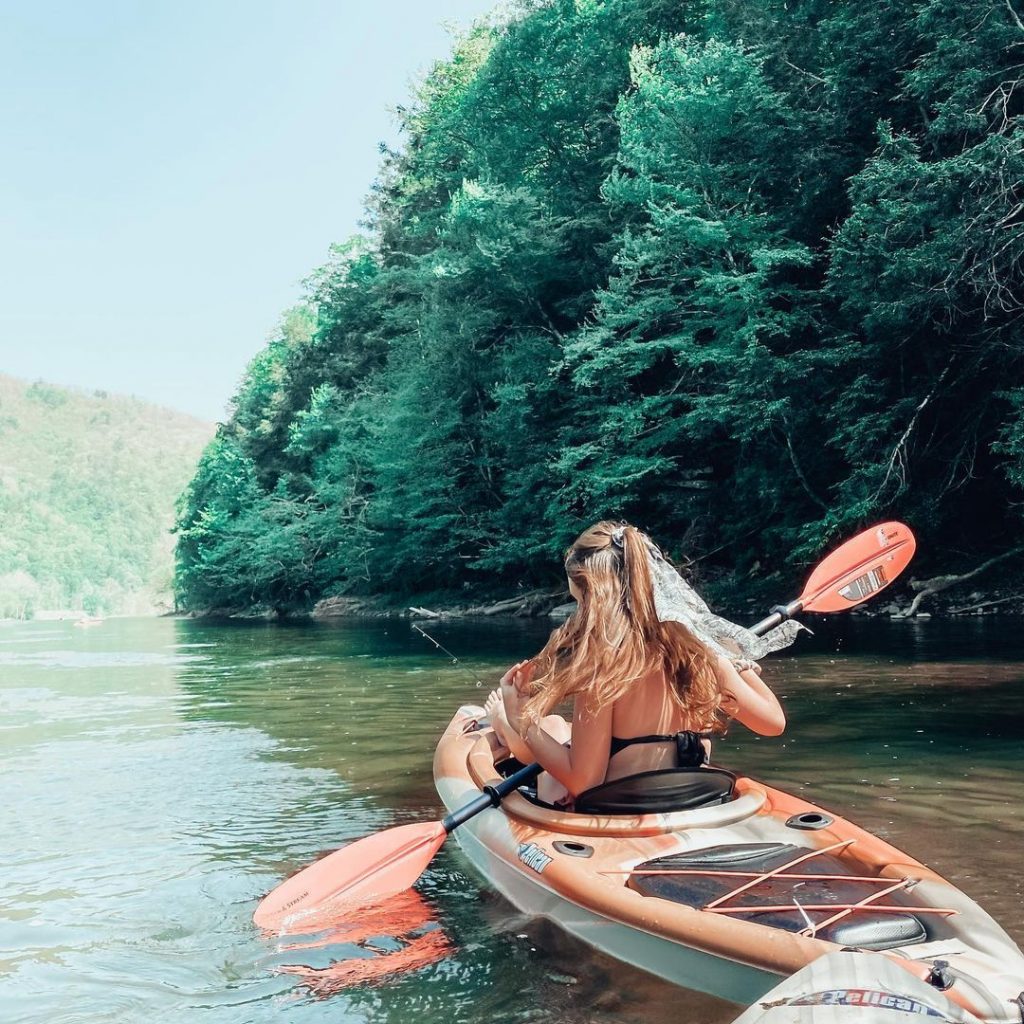 If you want a new look and experience at Pennsylvania's Grand Canyon, head down Pine Creek. The 17-mile waterway features Class II and III rapids, meaning intermediate and advanced kayakers will enjoy a relaxing day-long trip, and beginners can have a positive experience with a guided tour. There is some whitewater, but it's easily navigable for any skill level. 
Guided trips go on from March through May, while water levels are optimal for kayakers. As summer hits, the water levels become too low, and kayakers will hit the rocky creek bed. The Upper Pine section offers the smoothest waters ideal for kayakers.
Photo Credit: sk via Flickr CC2.0