Maine is a paradise for anyone looking for a Northeast adventure. There are ample opportunities to explore the region, particularly by water. Whether you want to explore the state by river, sea, or lake, kayaking is one of the best ways to do so. 
Here are the best spots for some unforgettable Maine kayaking: 
Sebago Lake Region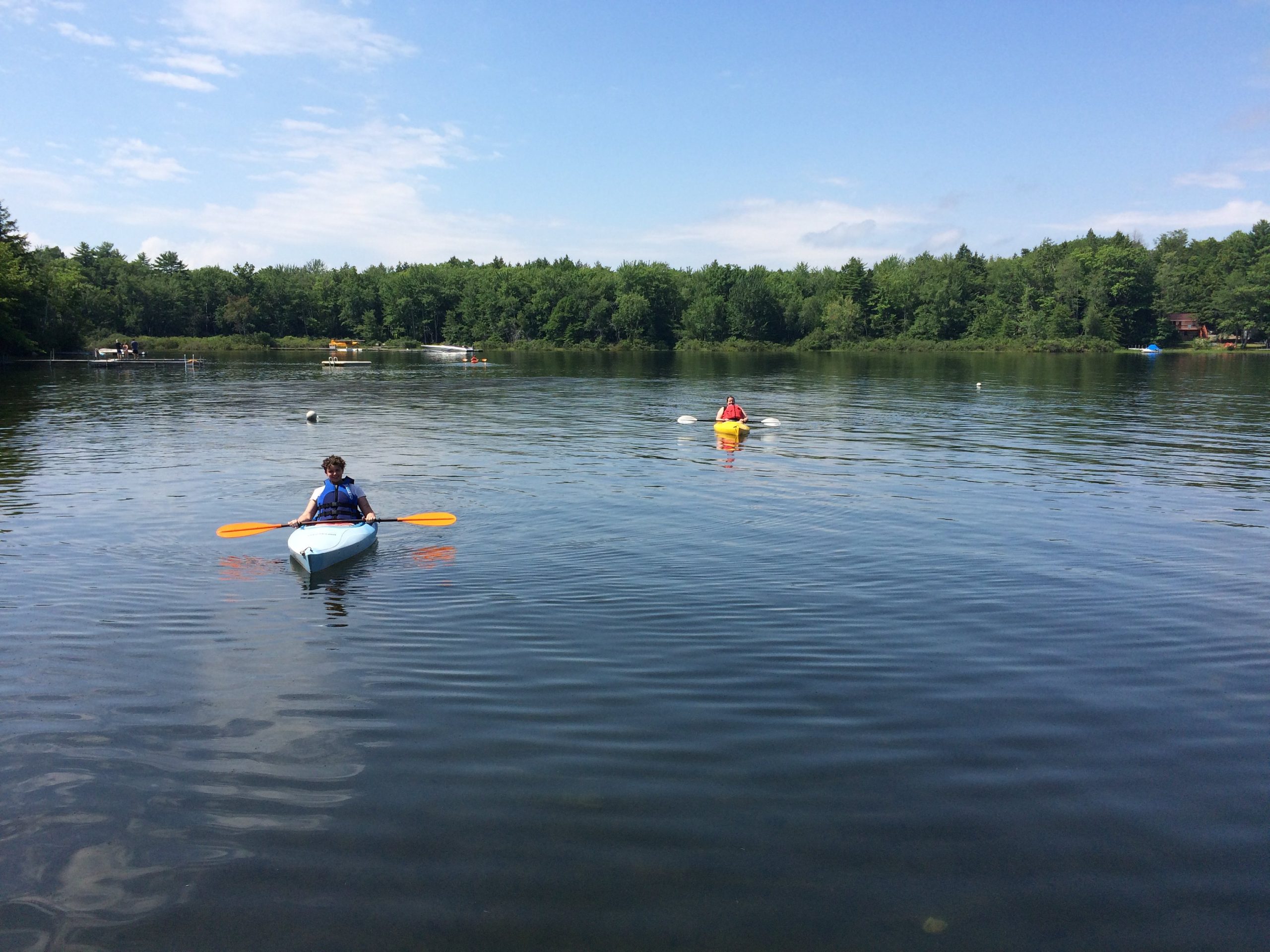 Sebago Lake and its surrounding rivers are one of the perfect spots to head out on the water and get in touch with Maine's nature. The 12-mile-long lake features over 100 miles of shoreline, so you can go for hours without seeing the same feature twice. 
Explore islands, inlets, and coves, and try your hand at sea kayaking in the middle of the wavy lake. Paddle over to Frye Island for a picnic, or head over to Sebago Lake State Park to capture some wildlife within the Songo River (more on that excursion below). Kayak around Lower or Jordan Bay for more exploration, or turn your trip into a multi-day kayak and camp adventure. 
Saco River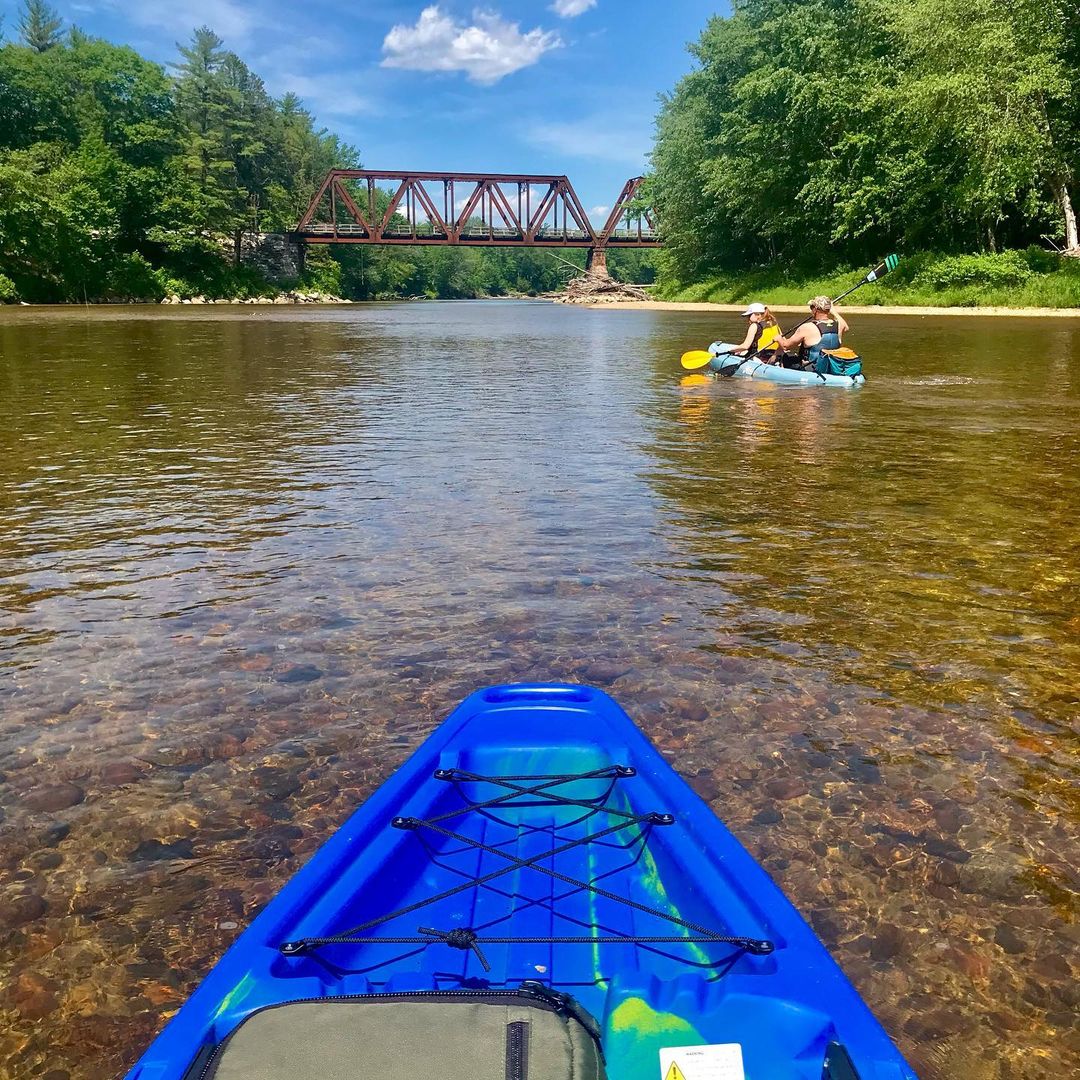 The Mount Washington Valley is home to the best features of the White Mountains, and there's no better way to explore than by way of the Saco River. The river features clear, transparent waters, but you may encounter some whitewater rapids here and there! 
You can paddle along at a leisurely pace for a few hours or turn it into a multi-day trip. One of the most popular Saco River excursions is a 33-mile trip from Fryeburg to Hiram. If you're looking for many rapids, Steep Falls and Limington Rips are the best spots to go for the extra adrenaline. 
Androscoggin River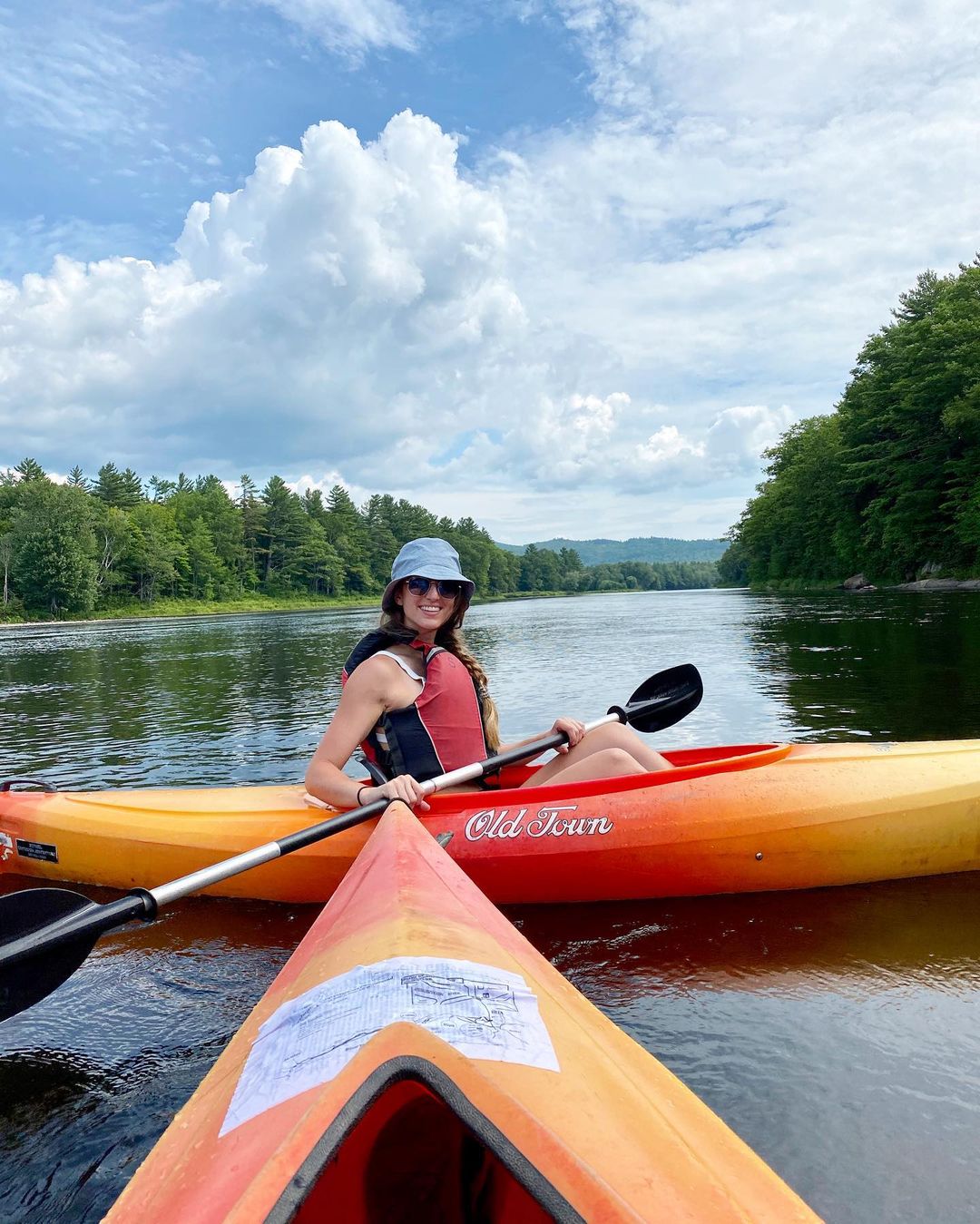 Located in western and southern Maine is the Androscoggin River, where you can find plenty of rapids and calm waters. Most of this 168-mile river is more the ultimate kayakers, though, as it takes you on twisting turns and down waterfalls. There are many dense forests surrounding the Androscoggin River, so you'll see ample wildlife along the way. 
Near Rumford, the river plunges over 177 feet at the Rumford Falls in the Mahoosucs section of the river. This site is the highest waterfall to the east of Niagara, so you'll have to portage to get past this section. 
Dead River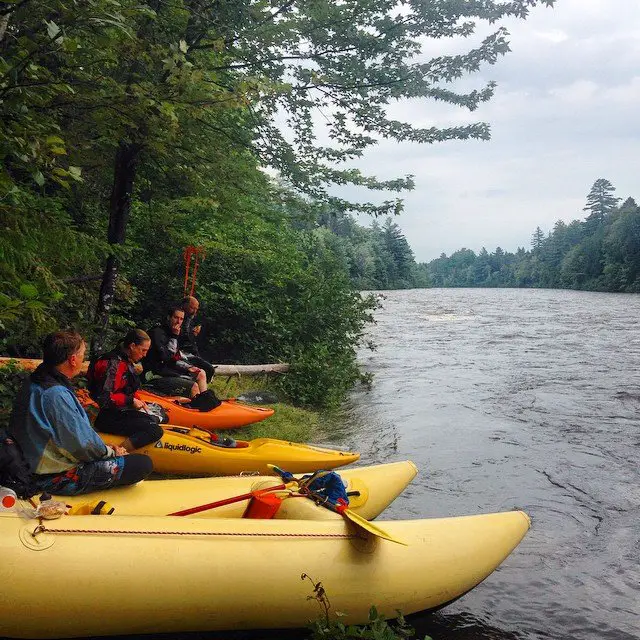 Maine has abundant rivers perfect for whitewater enthusiasts, and the Dead River is arguable the toughest and most exciting one. There are 30 rapids within 14 miles along this run, as the river drops 31 feet each mile. While this run is recommended for advanced kayakers, rookies can work with tour guides to go on the most accessible parts of the Dead River. 
The Dead River is an exhilarating and fast-paced adventure, but you'll be remiss if you don't pause to enjoy the surroundings. Many low cliffs and forests line the river, making it an unforgettable sight while you wind your way downstream. 
Northern Forest Canoe Trail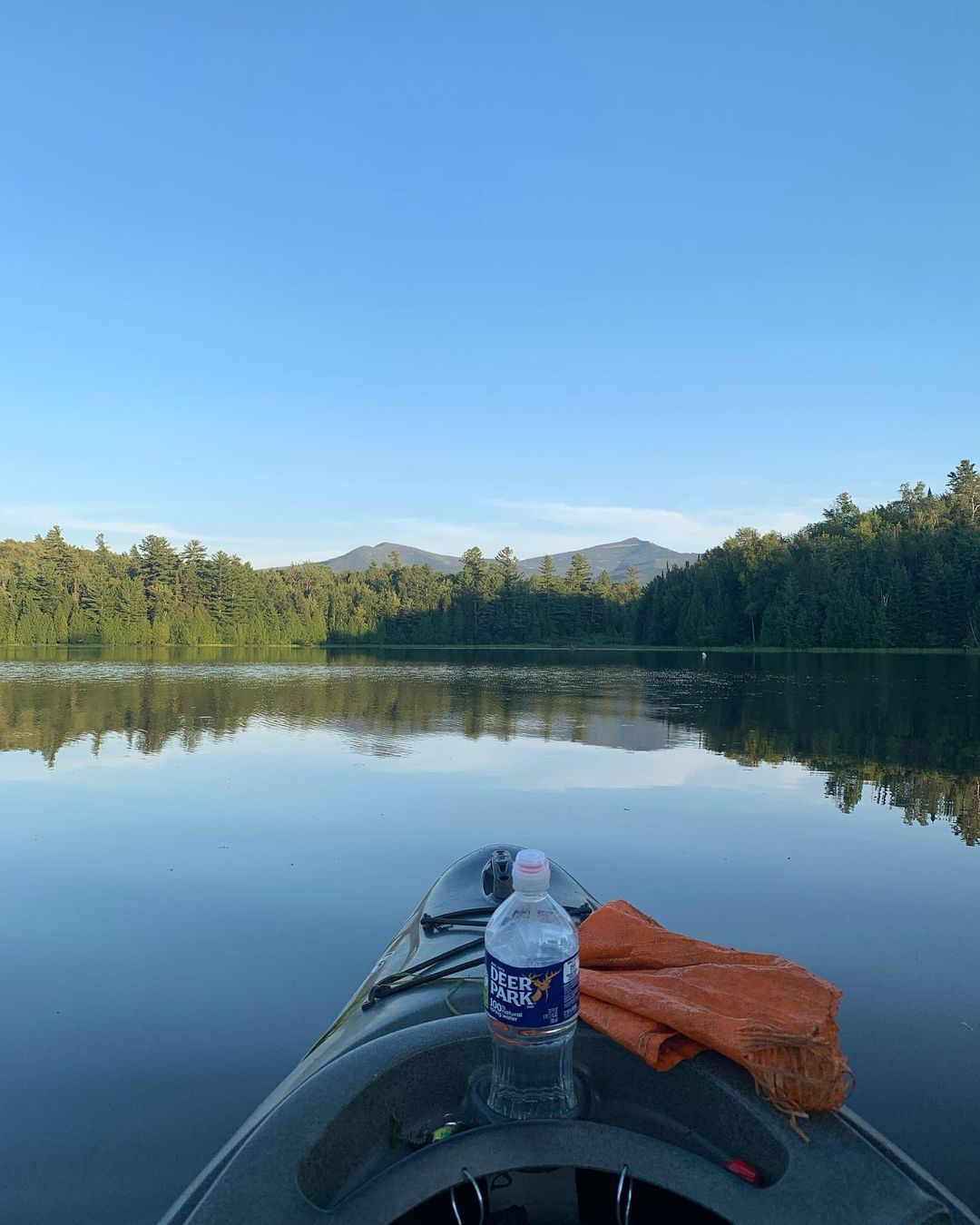 The Northern Forest Canoe Trail is a historic 740-mile water-bound trail that winds from New York to Maine. While it sounds serene, the trail is a combination of calm water and fast rapids, but you can choose the section you want to explore based on your skill level. The trail goes across Flagstaff and Rangeley lakes and many other expansive bodies of water in the state. 
If you want to make a multi-day trip, Mooselookmeguntic Lake features a primitive-style campground for passersby. You can start all the way north at Fort Kent and work your way through Western Maine, following the trail that was once the primary transportation system for Native Americans. 
Shaw Park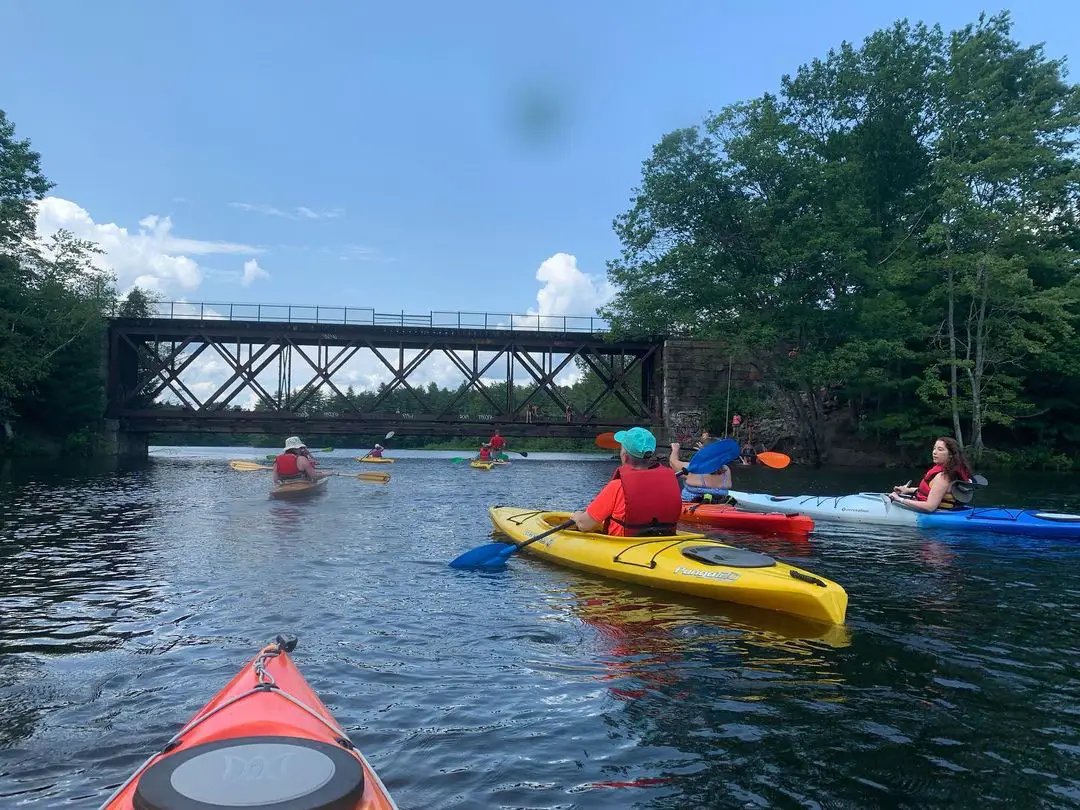 If all the talk of fast rapids and whitewater is too much for you, head just outside Portland to Shaw Park, situated along the Presumpscot River. This area is perfect for beginner kayakers to head out and learn the ropes of river paddling. Rent a kayak or bring your own for a serene adventure through nature. 
Shaw Park may be just outside Portland, but the wildlife is ample. You'll likely see many frogs and turtles as you paddle down the river!
Kennebunk Pond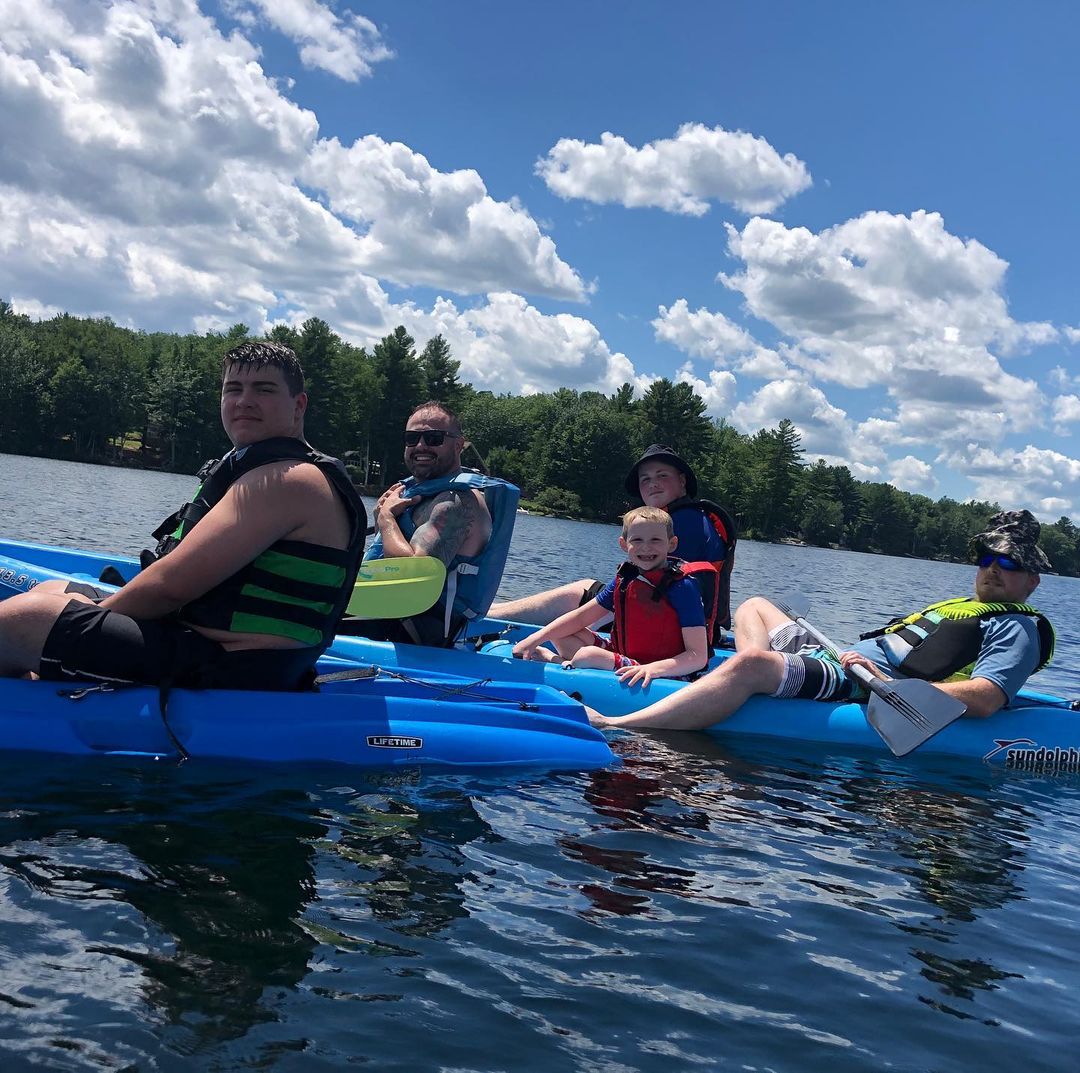 Kennebunk Pond is another low-key paddling option for beginners and families. The big pond is located in southern Maine and features all the same magnificent wildlife and natural landscapes. The parking lot is small, but you'll notice little boating traffic when you're out on the pond. 
There's no specific trail to follow while on the pond, so you rent or bring your own boat for a fun-filled day on the water. The water is crystal clear and full of fish so that you can get your pole for a quiet day of fishing. 
Songo River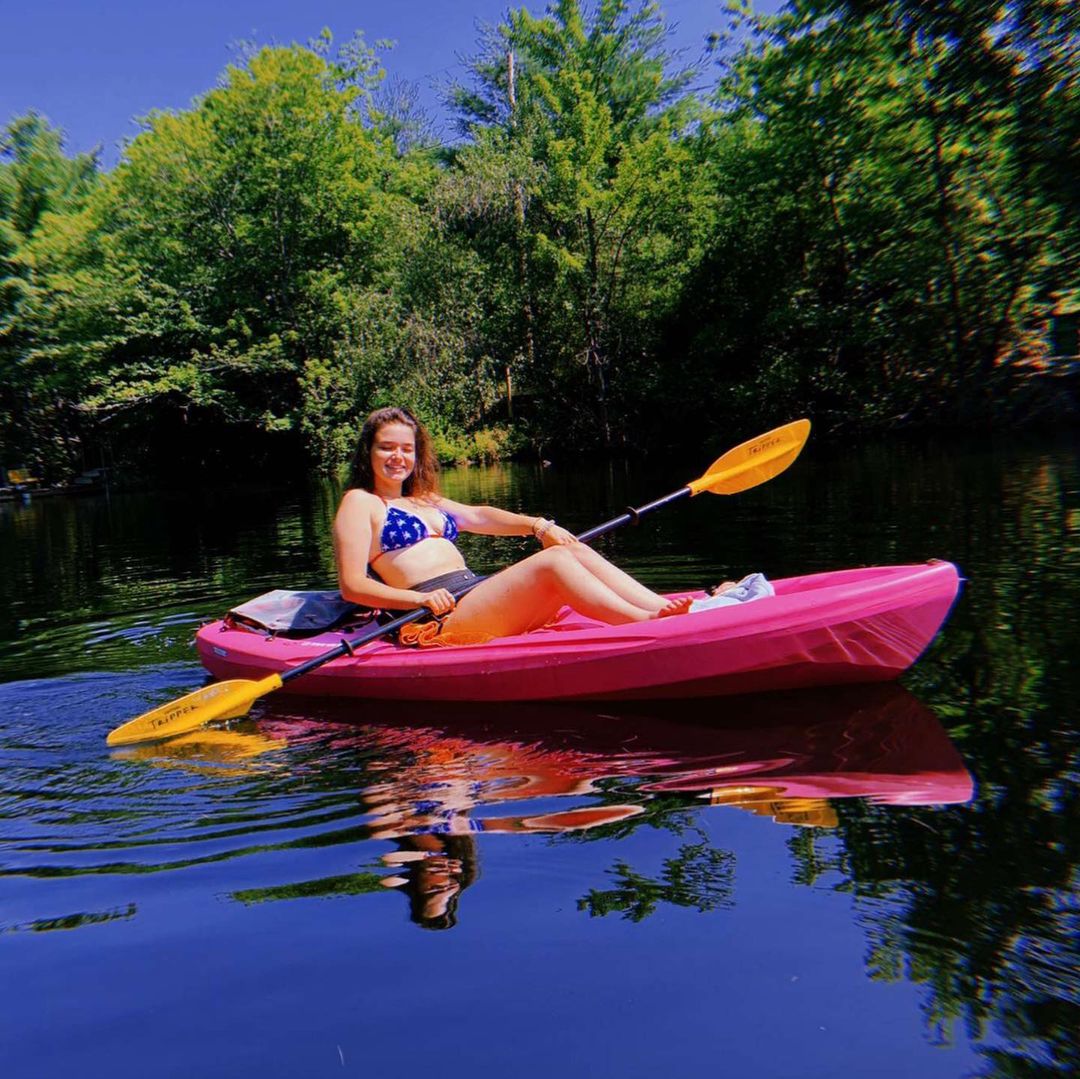 The Songo River is an exciting and nature-filled river accessible from Sebago Lake. You can also choose to enter from the Song Lock. Either way, expect to pay a fee when entering the area for your kayaking trip. There are over 30 public launch sites, making it a true "choose your own adventure" excursion!
Once you launch, spend a few hours or the whole day winding through this twisty, curvy river, exploring everything Sebago Lake State Park has to offer. You can rent a kayak, bring your own, or take a guided tour to learn more about the area's history. 
Webhannet River and Wells Harbor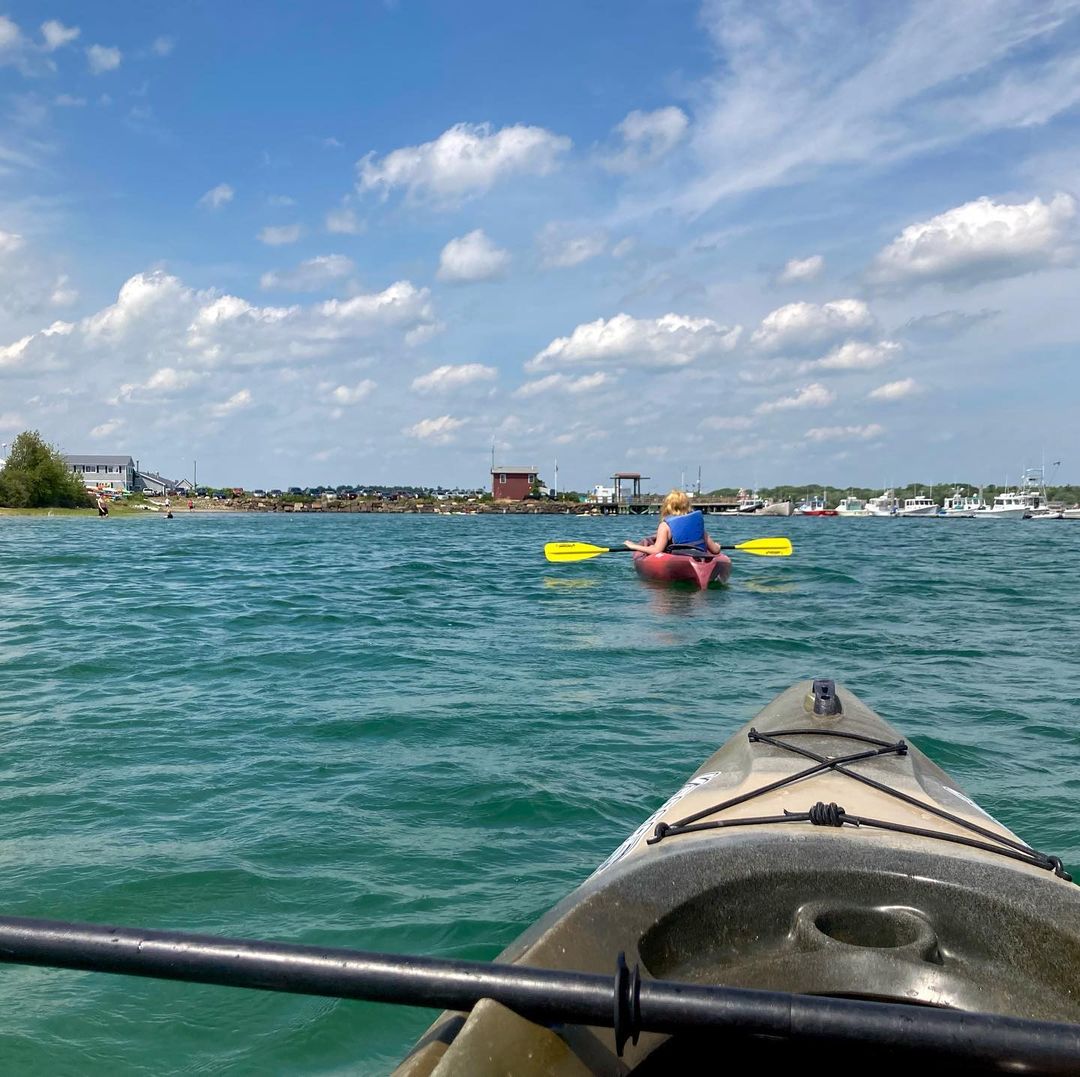 The Webhannet River is one of the most scenic ways to explore the Wells Harbor region by boat. When you embark on your journey from Harbor Road, you can either explore the sandy river or head in the opposite direction to the marsh. 
The sleepy fishing town is perfect for catching a few fish while paddling around or watching the sunset over the land or rise over the ocean's horizon. Whatever time you decide to go, you can rent from one of the many boating shops around or bring a kayak. There are often various bird species wading around the water, making it a perfect excursion for bird enthusiasts. 
Back River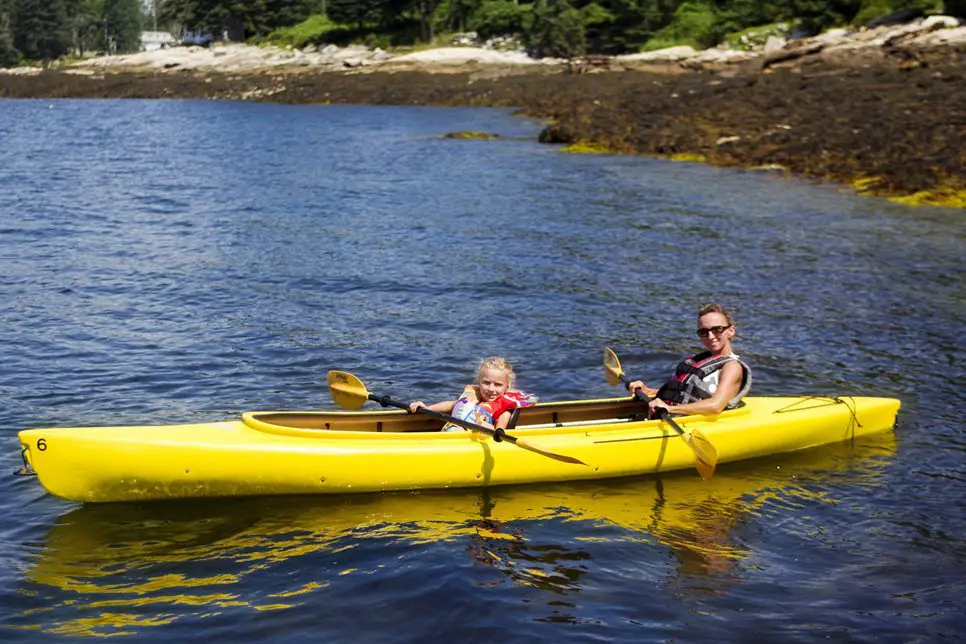 The mouth of Back River drops out near Boothbay Harbor. The river is wide enough that you'll feel like you're kayaking in the middle of the ocean among wavy conditions and misty air. You can paddle past the Coastal Maine Botanical Gardens. Feel free to anchor your vessel and explore the unique seaside flora and fauna. 
The best time to kayak the mouth of Back River is during higher tides. During low tide, the mudflats make it difficult to carry your boat in and out of the water, and you might even get stuck in some spots. 
Mere Point Bay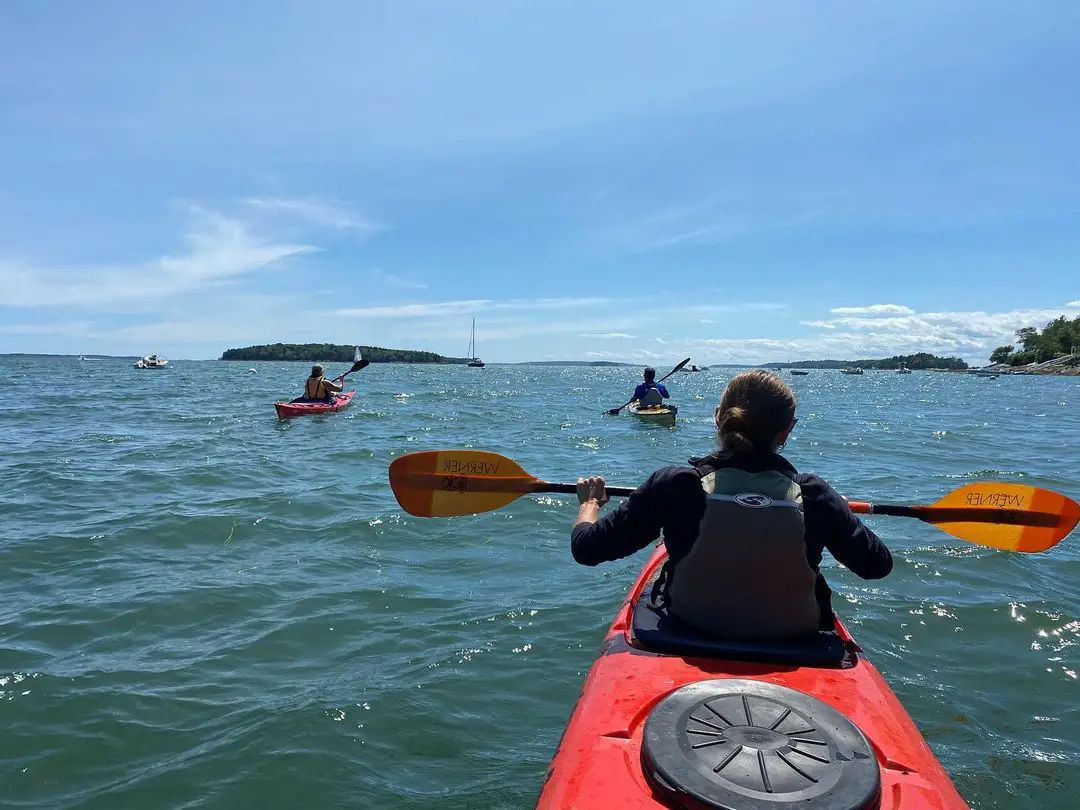 The Mere Point Peninsula and adjacent bay are a short drive from Brunswick and well worth the visit. Launch from a picturesque sandy beach for an unforgettable saltwater kayaking experience. If you stay near the shoreline, coves and inlets are waiting for you to explore, where various wildlife make their home. You'll encounter seals, ducks, and fish. 
Embark from the Mere Point Boat Launch and paddle across to Birch Island. Or, head up the bay to explore different wildlife and get a unique view of coastal Maine. 
Stovers Point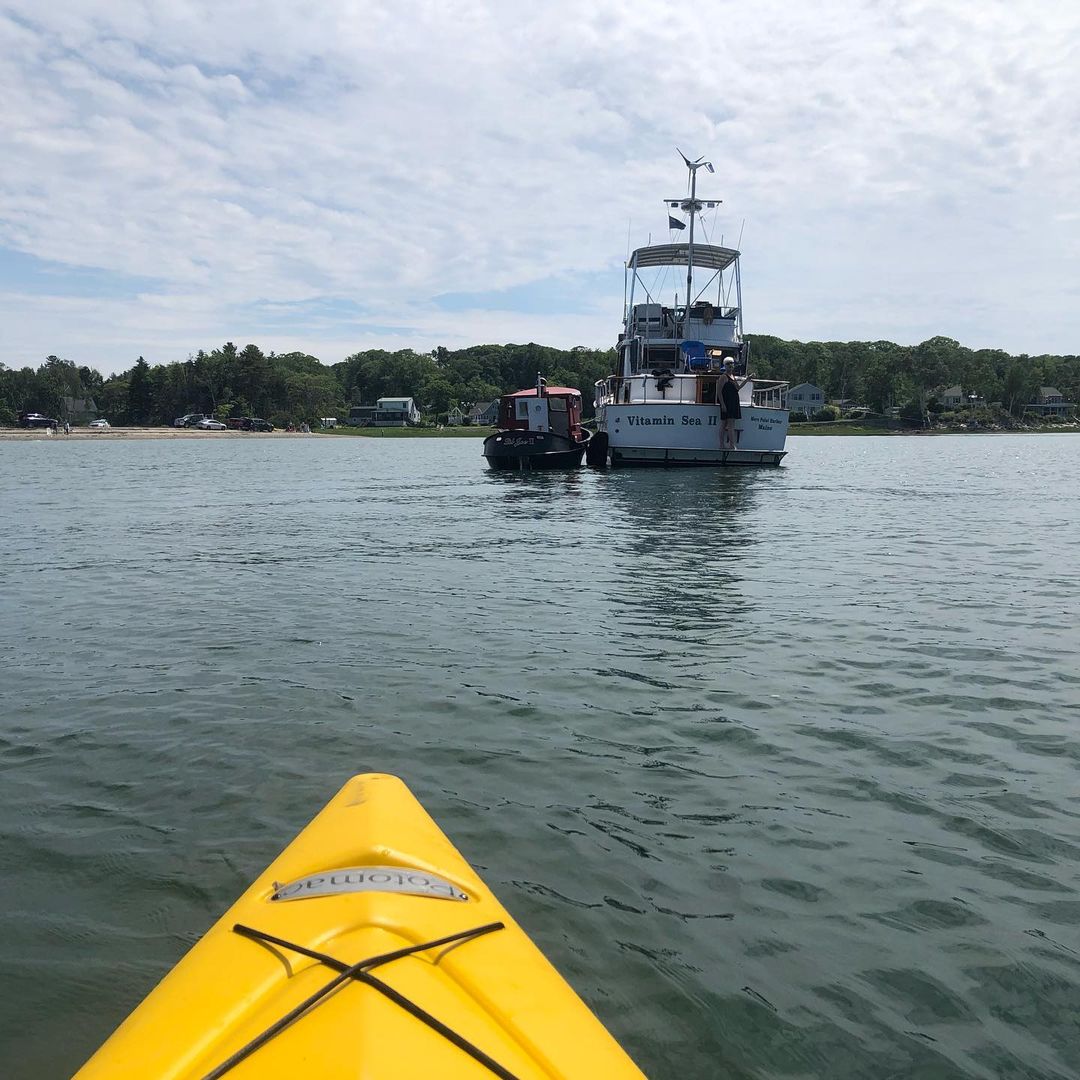 Stovers Point is a small peninsula that hooks off the larger Harpswell Peninsula. It's a more remote coastal spot to head out for some saltwater paddling. If you're looking for a quiet, less crowded location to launch your kayak, head to Stovers Point. 
The views from the land are breathtaking, but they become all the more magical as you paddle into the water. You can beach your kayak and go for a swim, too. The beach landscape has much to offer. There are also various coves and inlets calling your name as you paddle around too. The entire Harpswell Harbor is your oyster when you launch off Stovers Point. 
Spurwink River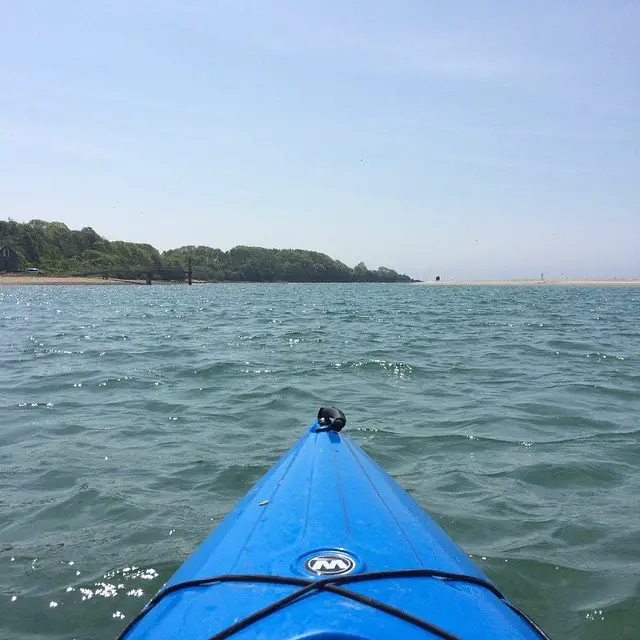 The mouth of the Spurwink River is a unique place to kayak not just for its coastal scenery but for other landmarks you won't find anywhere else. Before you head out, take some time exploring the shipwreck on Higgins Beach, and then take off for some views from the water. 
The Spurwink River features calm waters closer to the river and a little bumpier depending on daily conditions as you head out toward the ocean. There are also ample opportunities to catch some wildlife, including egrets, turtles, frogs, seals, and other quintessential Maine animals. 
Penobscot River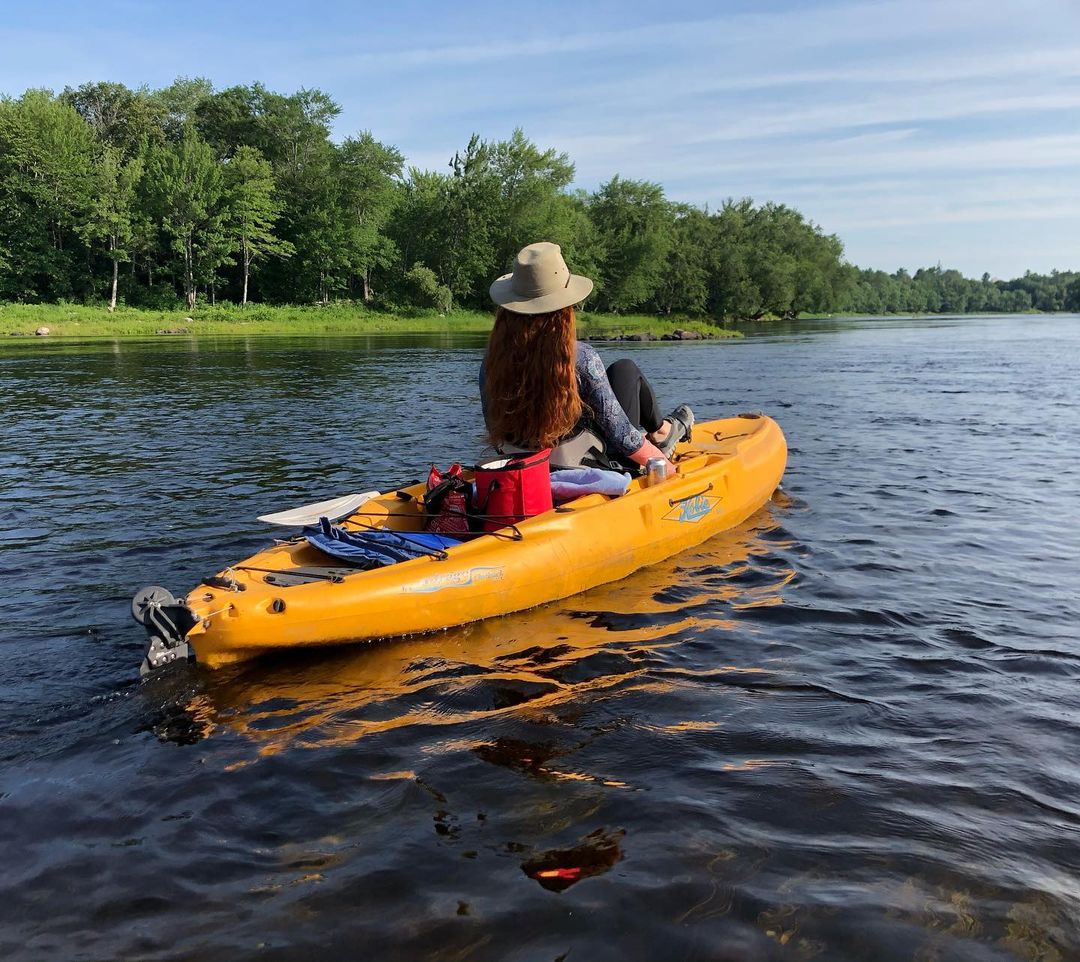 Whether you're new or advanced at kayaking or looking for rapids or smooth water, the Penobscot River has it all. You can charter a tour for a day-long or multi-day camping trip or choose your launching point and head out on a personal adventure of your choosing. Wherever you go on the Penobscot River, you'll encounter plenty of wildlife and scenic landscapes as you paddle downstream. 
If you paddle the river's east branch, look out for Mt. Katahdin, towering over the landscape. There are plenty of natural wonders to explore along the way. Also nearby, you can go to the Nesowdnehunk Stream, where a natural waterslide is calling for you to experience. 
Photo Credit: mainekayak via Instagram